AGE IS JUST A NUMBER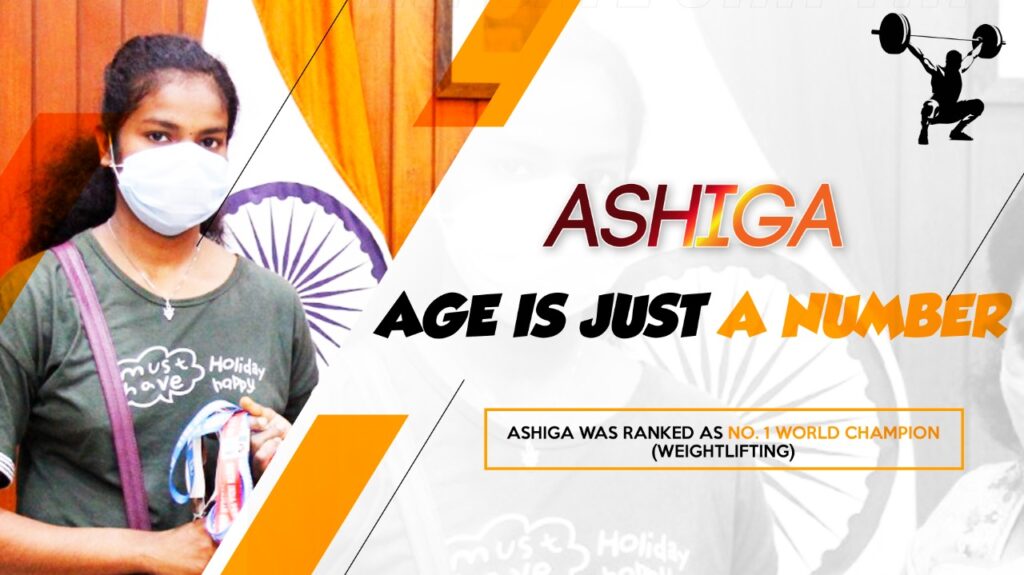 Ashiga was ranked as No. 1 World Champion (Weightlifting) in World Juniors & Sub-Juniors Women's Championships in 2018 at the age of 13.
Most of us can't get enough of women empowerment movies like Dangal, Saandh Ki aankh, and so on. But how many of us truly strive to bring what we see on screens to reality? Meet Ashiga from Pondicherry. She has been ranked No. 1 World champion for weightlifting, first for the nation after 43 years! In addition, she is also ranked first under the Sub Junior Women's Championship. She flaunts 3 gold medals at the tender age of 13. Was her background any more extraordinary or magical than the rest of us? Read on…
Born to a karate master in the quaint town of Pondicherry, she grew up inspired by her father who taught karate to people for free. It was he who initially introduced weightlifting to his daughter. She started to train herself using small weights and gradually added weight to them until she was able to lift humongous weights.
When asked what her goals in life are, the teenager sounds unusually clear for someone her age and says that her ambition is to become an IPS officer and give back to society. She has also successfully managed to balance out her studies and weightlifting without one affecting the other.
Ashiga's accolades include the 'Aval' awards, a silver medal in the National Classic Powerlifting championship 2019 in Kerala at Idukki Pavanatma College.
Her proudest moments remain the time when she got selected for State. After that, she competed for the Nationals which held in Andhra Pradesh. The World level weightlifting competition was held in South Africa and that is where she won the World Championship with a gold medal. She was the first one to receive the award for the nation from the last 43 years.
Ashiga is a living testament that gender stereotypes are becoming a thing of the past and the one-way ticket to success is sheer hardwork and grit.