All You Need are Snacks and a Dream!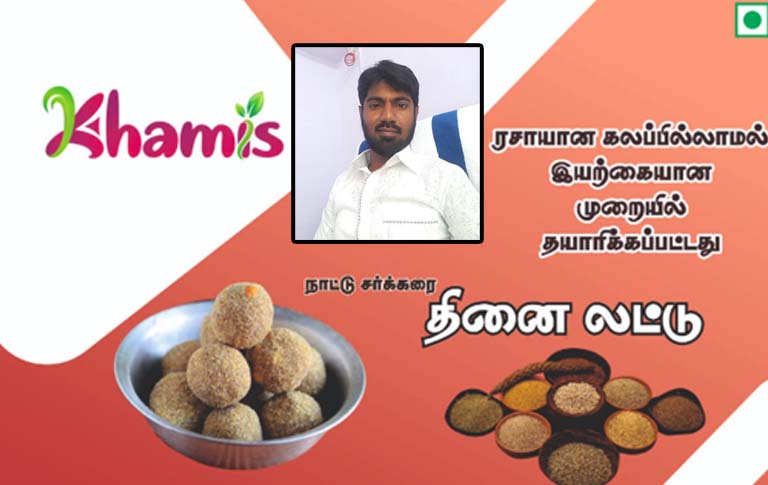 "The best memories are made around the Table."
Let's have a taste of Sangeeta's products!
Sangeetha is a young woman entrepreneur who makes snacks at home, including delicacies like Achu Murukku, Garlic Powder and Cinnamon-Jaggery Sweet Murukku. Her desire to stand on her own and her family's support has driven her to pursue a career.
Are there people who say no to snacks?
The interviewee says "I have to say that an opportunity to taste our traditional food is a blessing from the Lord." Where did the special snacks like Muruku and Athirasam that our grandmothers and mothers made  for Deepavali and fastings go?
Fortunately, Sangita caught hold of it and realized her duty early on by getting involved in the preparation of our traditional dishes. 
"Hands of our mothers that do dishes can be soft as your traditional feeding."
Sangeeta says that garlic powder can be used instead of idli powder. Through this, you can avoid digestive disorders. In addition, we can ingest benefits for our body as well. Sangeeta has been going on with her business for two years now  to reminiscent our tradition.
Garlic Contains Compounds With Potent Medicinal Properties
Garlic Is Highly Nutritious But Has Very Few Calories.
Garlic Can Combat Sickness, Including the Common Cold.
The Active Compounds in Garlic Can Reduce Blood Pressure.
"There Is No Sore It Will Not Heal, No Benefits Of Garlic It Will Not Subdue."