Changes get delivered by Challenges! – Kamis Organic Foods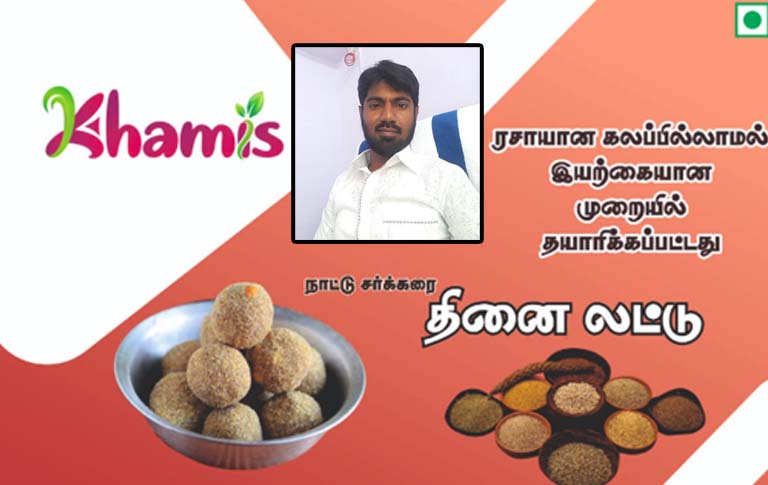 THE FOOD YOU CHOOSE PROPOSES THE CHANGE ACCORDINGLY - MICHAEL GRIGGER
Jahir, an aspiring entrepreneur resides in Tirunelveli district. His intention is so appealing and delightful that he dreams to achieve greatness in the food industry healthily and sustainably. He vends numerous laddus, health-mix powders and cooking masala powders with millets as the raw material. His initial sales on small scale have enlightened him and pushed him to pursue it more largely. Hence he began his business having great hope for his hard work and product quality.
THE CUTEST FLASHBACK OF THE ENTREPRENEUR
What made him commence the project?
Think about what's good for you and it will be the best for the society
Jahir is a soulful father who always aims at providing healthy and quality foods to his son. Such standard products had huge competition in the market and were not as available easily as oily chips and other junks. When he took an initiative to get organic foods, they turned to be costly which was not affordable for Jahir to get daily. This cracked his mind to provide organic foods to society at an affordable price which ultimately led to the emergence of Kamis Organic Foods.
Unaware of the influence of social media marketing and other marketing strategies Jahir's sales of organic foods did not reach people. This was the main reason for his slow growth. But this did not pull down Jahir, but he worked further hard than before to endorse his product.
HEALTH IS AN INVESTMENT NOT AN EXPENDITURE
Jahir states that the major reasons of why he chose Foxtail Millet as the major ingredient for his laddu and health mix products. Jahir also wanted us to know the major health benefits of Foxtail millet before consuming his product.
JAHIR'S CHOICE - FOXTAIL MILLET – HEALTH BENEFITS
Foxtail millet is the most common cereal crop grown worldwide. It comes under the family of millets. It looks very small in size and circular in shape. They occur in different colours like white, grey, yellow and red. It is highly nutritious.
When compared to other cereals like rice and wheat, millets are way better than them in nutrition, proteins, minerals, vitamin-b, calcium, iron, potassium, magnesium and zinc.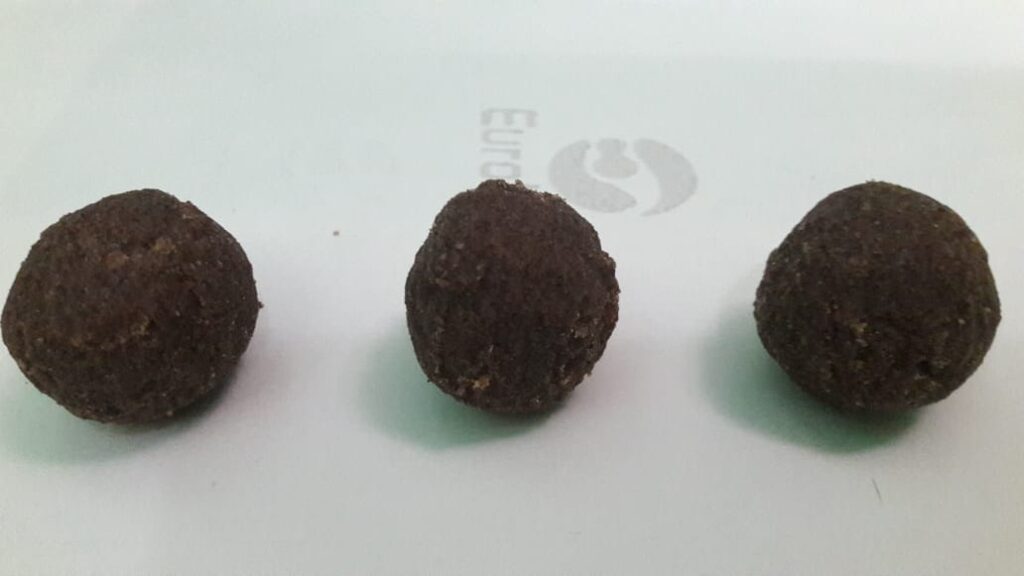 It has a low Glycemic index. Hence they are highly suitable for people who have food allergies, and for those who wanted gluten-free food. They serve as the best foods for weight loss.
It is highly magical to check the drop of blood sugar levels of a diabetic patient on consuming Foxtail millet. They are rich in carbohydrate and fibre, hence turns to be an energetic food. They are grown with fewer fertilizers and is also insect-free.
YOU ARE WHAT YOU EAT, SO DON'T BE FAST, CHEAP, EASY OR FAKE
Jahir has taken a step towards a healthy journey. He initiated this to have a change in society. If you are on the way towards a healthy lifestyle or in need of weight loss there is no necessity in fasting or consuming less food. It is better to shift to low calorie and highly nutritious food. You cannot find the best alternative food than millets to lose weight.
He further added that eating rich carbs like rice and wheat when substituted with major nutrient content millets will have a change in our body. Learning the benefits of such millets and including them in our lifestyle will help in creating a positive change in everyone's life.
He concluded by saying it is necessary to choose cereals wisely before we choose our doctors.
He concluded by saying it is necessary to choose cereals wisely before we choose our doctors.
EATING ORGANIC ISNT A TREND – IT'S RETURNING TO THE TRADITION – EAT BEST AND FORGET THE REST