Handmade Herbal Soap Works like Magic
"Be Inspired By Handmade Herbal Soap."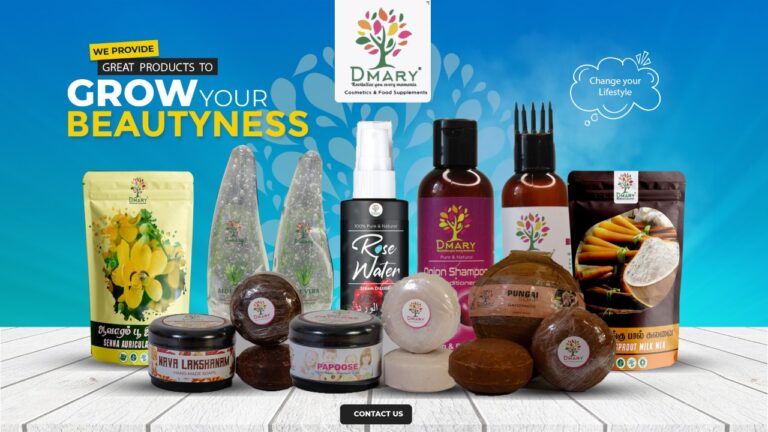 "Nature's Benefit Herbs, the Path to Success of the D MARY Company."
Meet D. Mary, an aspiring entrepreneur. A unique feature of D.MARY's products is that they are made from homemade natural herbal products. These products are manufactured in Coimbatore and sold throughout Tamil Nadu, parts of Andhra Pradesh, and a couple of areas in Karnataka. Founded in 2018, the company offers quality products at an affordable price to people from all walks of life.
The price range starts at a minimum of 58 rupees and ends at a maximum of 195 rupees. The raw materials used in their products consist of natural herbs like shallots, turmeric, and avaram. The company employs ten people and sells only the highest quality products. They sell only ten types of bath soap in their bath soap line."Handmade Herbal Soap Works Like Magic." they say.
All of these products are manufactured according to natural formulas, so their products are always unique in the market. Natural products such as coconut milk and pure coconut oil are also used to make low-chemical bath soaps for babies.
"Be Inspired By Handmade Herbal Soap."
Coconut oil is widely used because it has antiviral, antifungal, and antibacterial properties, so it makes a great base for most homemade beauty products.Since this product is handmade, it may have slight natural irregularities.Here are the best ways to take care of your hair, from coconut oil to next-generation products.
Their unique products include Aavaram Flower Soap, Kuppai Meni Soap, Hibiscus Flower Soap, and Onion Oil Shampoo. With such distinctive products in the line, they are entirely focused on providing the best quality products to the customers.In addition, D.Mary is active on social media pages such as Facebook under the profile name D.Mary and promotes its products there as well
Benefits of Herbal Products:
Glycerin can be found in handmade soaps. The emollient properties of glycerin attract water from the surrounding air.
Natural ingredients that are 100% superior.
Effects of therapy
Personalized soap bar.
You'll feel good about your skin.
environmentally friendly.

Zero-waste, no plastic, no toxic chemicals. Solar energy, wind power, and solar energy are superiorly used. It's always amazing how soaps made from natural ingredients work healingly.