Healing with Love
The World People Service Centre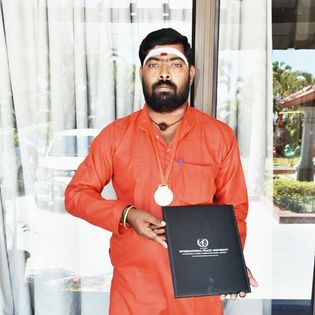 Dr. P. Manimaran, who had received the World Globe Award from Former President Abdul Kalam was from a small village Thalaimpallyam, Thiruvannamalai District in Tamil Nadu. At a young age, he had dreamt to achieve something in life. Though he was dropped out of school in the eighth standard, has already won accolades and awards for his activities. He says "My father and mother inspired me and taught me to do dharma. This inspired me at a young age to treat everyone the same with love. We were three children, our father wanted at least one of us to become a doctor. Unfortunately,  we were unable to fulfill our father's wish and that nostalgia was within us".
Then he said to his father that he can't able to study and wanted to do social services. For a while, he worked with his brother in Thiruppur. At the age of 16, in 2002, he heard about the services of Mother Teresa and went to Kolkata to do services like her and got three months training. 
He says that his main motive is to help the Leprosy-affected people who were left alone and seeking love and treatment that they are struggling to live their life. For the past 19 years, he was taking care of the Leprosy-affected people in which he provides them their needs and pays for their treatment. If they die, he would take care of the cremation and the funeral expenses. Still, he does service with his own income where he was working in textile exportation in Tiruppur and has never asked for funds.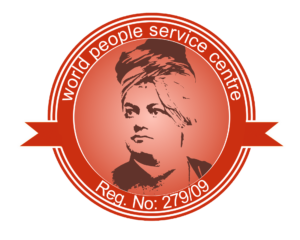 In 2007, he got an opportunity to visit the Former President APJ Abdul Kalam. In 2008, he was one of the members of the 20 members committee of Vision India 2020, Tiruppur. He says, Abdul Kalam sir told him that he was doing a great job and should continue. He asked him to do service by starting a committee of members. So that it will continue after Manimaran.
And then, World People Service Centre was started. They have more than 450 volunteers and have been doing services all over India. Manimaran will himself provides the cremation expenses to the volunteers. As of now, the World People Service Centre had done about 1415 cremations all over India.
He also took care of the Old age people who were left alone by their families and admitted them in the Old age homes. He took care of and handed over about 275 Old age people to their families. If they find any Old age people on the roadside, initially the volunteers provide them with the first aid, and then with permission from the collector, they admit them in the Old age Homes. For the orphans, he himself provides food, clothing, and shelter.
In 2015, He received Tamil Nadu State Award from the Former Chief Minister J. Jayalalitha and received Two National Awards from the Indian Government.
He concluded by saying,
"People should have patience and tolerance towards everyone. No one is born as an orphan. So, Love people with all your heart".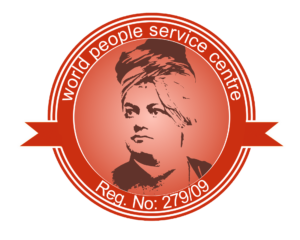 The World People Service Centre
social work Dr.P.Manimara National Award Tiruvannamalai District. Tamil Nadu .India
வேலூரில் கொரோனா காலத்திலும் தமிழகம் முழுவதும் நல்லடக்கம் சேவைய செய்துவரும் சமூக சேவகர் பா. மணிமாறன்