Harmony of body, mind and soul – A journey towards a Healthy Lifestyle!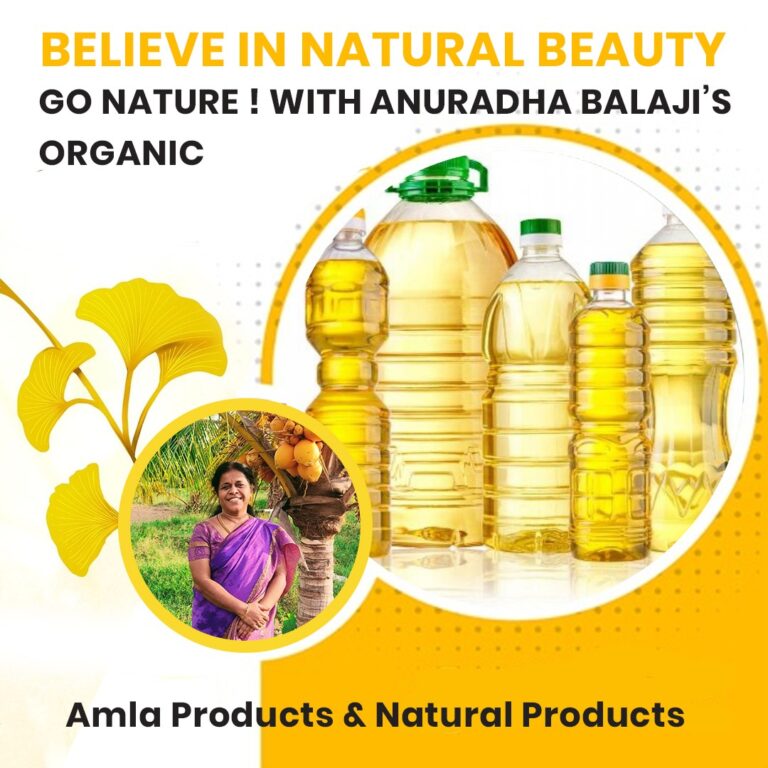 "The greatest wealth known to human kind is Health"
Mother earth has gifted us a vast nature that has tremendous amounts of medicinal plants to create a healthy life. Ample medicinal choices are present in India such as Ayurveda, Siddha etc. But here is Anuradha who is an expert at natural foods, producing it for the customers of all age groups looking for having a healthy lifestyle.
What position should the inclusion of healthy foods in our daily lives be given?
Anuradha says been settled  abroad for more than ten years she was interested in natural food and in during one such case, she had come across a customer who just could not be convinced into purchasing organic food . They might have come across a very practical question which could have been 'whether organics foods as a concept of healthy life style were even true?' So she was determined about producing a natural foods product which itself made the consumers believe in wanting to try it and which was by all means 100% organic. She started out her venture from home to first making sure her child consumed natural food. She also says social work starts from home then to others and that's how it all began.
Anuradha Balaji has been preparing natural foods for us, realizing that we can live a healthy life. Anuradha, who has been in the business for more than 7 years, has been producing and selling gooseberry juice, gooseberry honey, Tooth powder, moringa powder, face packs etc. All of which are made using products derived from natural agriculture cultivated on her land.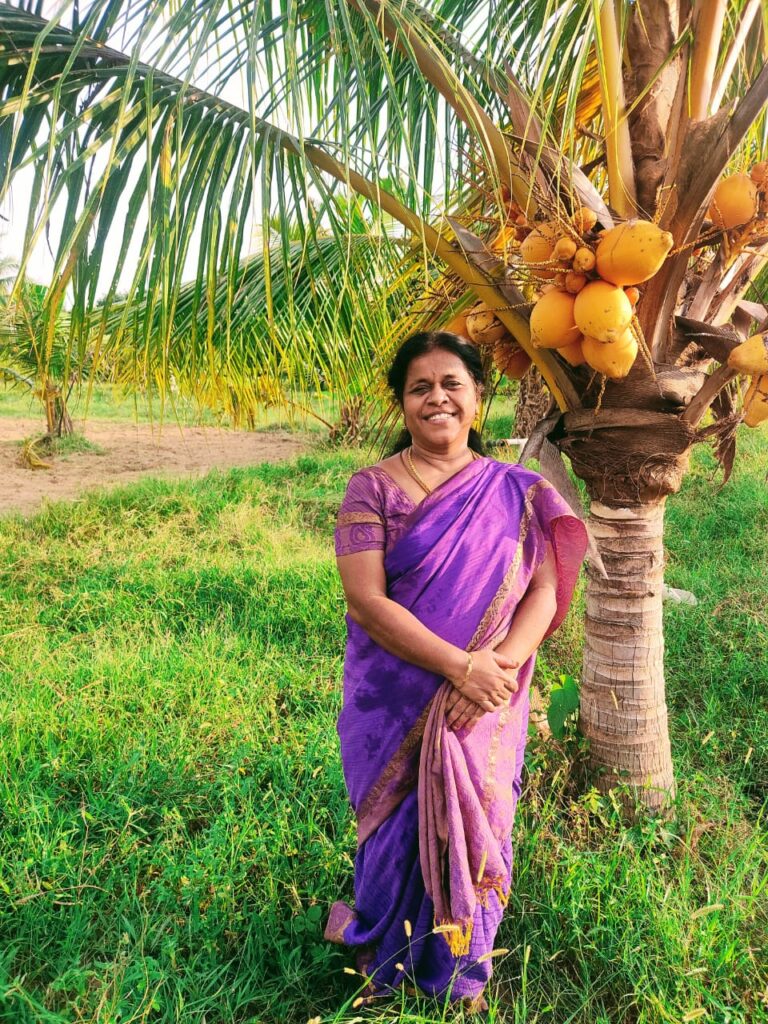 Anuradha says that her products mainly contain gooseberry juice, gooseberry honey etc. and are handled according to the traditional custom followed by our ancestors and does not contain anything like white sugar or processing method. The naturalness of the products is likely to change if any of the said above ingredients are used.
Anuradha says that the naturalness and quality of the material are important to her. She uses products such as brown sugar, honey and black currant which are good for our body and were traditionally used by our ancestors.
She has been using toothpaste mixed with oak bark, nauruvi, guava leaf and clove with no chemical added. A lingering question that remains is if it's enough for her and her family to live well but also attempt to level it up into a profession and introduce it to the masses and achieve heights?
Anuradha has been doing everything in the most natural way possible, such as a face pack and multanimethi with drumstick leaves and so on.
Anuradha says "Why can't I try so, I got the courage to rise!!"
Anuradha says that social reform is in the hands of women in every household. This led to the idea of ​​increasing its popularity and introducing it to the people for producing better health. She also mentions that her family encouraged her through all the efforts that were put in to it.
Challenges faced by Anuradha:
"She says the biggest challenge for her was marketing the importance of her products. " Amla gives life without disease, tongues that taste without realizing its value."
Our ancestors used to say its 'pride' in magazines and on television. Anuradha has been on TV and magazines she says that she never intended to market on any social networking sites and has given interviews to ten different magazines and TV channels, such as Feminine and Green Vikatan and more
If the body is smooth the mind will be balanced". We seek natural foods that help keep the body and mind clean and healthy; let's prosper in life!