It's A Coconut Shell Craft Adventure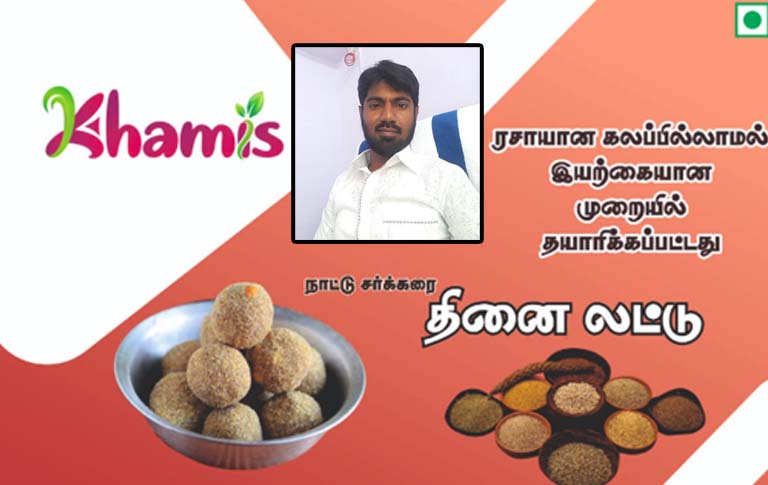 "It's A Coconut Shell Craft Adventure."


Meet Avila Juliet, the youngest talented entrepreneur living in Komdamuthur, Kalikanaikanpalayam, Coimbatore. Crafts made from coconut shells and organic products made from them are among her handmade crafts.
About Mrs. Avila Juliet:
Mrs. Avila Juliet has 4 & 1/2 years of expertise in entrepreneurship. She is a graduate and worked in B.Ed College, Coimbatore.
Inspiration:
She has been creating eco-friendly products.
"As a professor at a B.Ed college, I had the opportunity to learn the craft of teaching. As a result, I chose coconut shell as the raw material for all my products."-Says Avila Juliet.
"So that's how Santhosam started his own business venture called GOOD COFFEE"
From 2002 – 2017, the business was brought up and was run with the customers made through his friends and families ordering up to 1- 6kgs per month and that was when the idea came to him about setting up an outlet with the approval of the government. And that was how  the "GOOD COFFEE" came to life.
Coconut shell Products:
Coconut shell jewelry items.
Planter
Candle Holder
Teacup
Designer night lamp
Purse
Bowl items are her most acclaimed products. More than 35 products she sells use the Coconut Shell. The Bowl item is the trending outcome of her handwork.
Biriyani Bowl and Ice Cream Bowl are the two most unique products which customers seem to buy very often.
Cost:
In her collection of products, you can find bowls with capacities of 100 to 500 ml.
Bowl ranges will be at the level of Normal Finishing, Maximum Finishing, Semi-Solid and Polish Products.
Each product has a different cost based on its size, volume, and shine.
It costs 5000 rupees or more for Light Products, and Decorative Lamp items. These are the unique items. The price will be fixed based on the number of hours and labor required. Her products life will last too long and remain valuable as well.
Orders:
People place orders according to their demand. I work to meet their requirements.
"So far I have received orders for a 4 meter light lamp".
Decorative items and the coconut shell Lamp would cost Rs.5000 the Normal decorative items will be available at Rs. 1000
Customer's Review:
Most of the time, I sell my products to people who are interested in organic offerings. Occasionally, I receive orders from other states in India.
"Daily they approach us with new designs but I don't have enough time to give the quantity, only 5 members are working here" -said Avila Juliet
Normal work can be given and shared to all, but I take care of the minute work. Jewelry designs can be produced according to the Customer's wish. On request, we can paint the shell.
I buy coconuts and cut them according to the shapes including Animal, birds, jewelry, earrings, and everything can be put in the coconut shell.
Reach:
"My Creative Handcraft has reached all through the News Channel. My Work has got recognition from various 5 News Channel and FB. Apart from that, BBC Tamil has added my work to FB. My Work has reached the Times of India, Hindu, Dhinamalar newspapers. And one more website also published my craftwork on their website. Simplicity, YouTube channel had made a video on my work and telecasted it on their channel through Collectors office, they took videos and posted about my work on YouTube, FB." – Says Avila Juliet
Customers come by themselves to use the products on Media.
"I don't have time to concentrate on social media and I haven't approached people for marketing neither in whats app nor on Instagram. I get more calls from everywhere in the state and they share their designs and I will do the products as they desire." says Avila Juliet