Make Room for Madan Kumar's Cane Furniture Business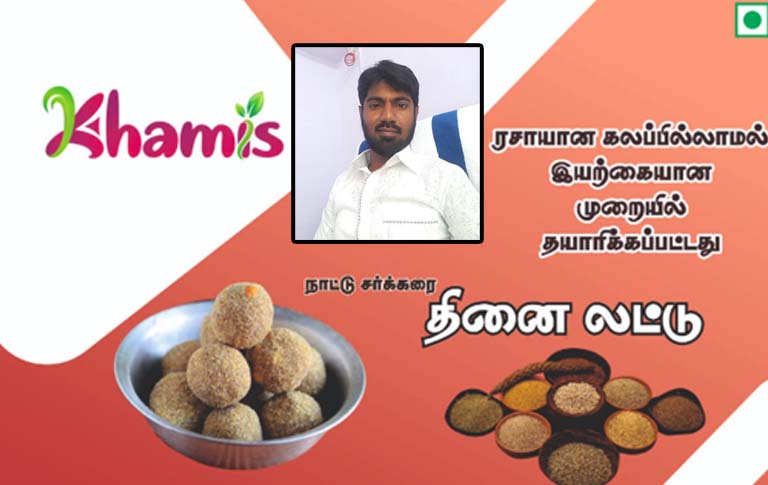 Make Room for Madan Kumar's Cane Furniture Business.
"Venture out with certainty and you don't need to take a gander at the entire flight of stairs. Be that as it may, it is extremely crucial for venture out"
Meet Mr.Madan Kumar a mechanical designer and an entrepreneur from the Vallam region of Tenkasi. Like every other person, he functioned as a promoting chief in an organization with the fantasy of finding a job in a new line of work in a superior organization after graduation. Madan Kumar took up the business proposing to lend his help in his dad's business of making bamboo canes. He has been in this business for over 10 years now
Madan's El Shadow Blue moon Cane Industries:
Madan Kumar, who entered the business while it was still known as a customary industry, has taken this industry to a higher level. 
The organization is named 'El Shadow Blue Moon Cane Industries'
Cane outfits:
Dining table
Couch
Swing and all the furniture for the house.
He gets the raw materials he needs from Kerala. Madan Kumar doesn't hesitate in producing the best quality of products and focuses on satisfying the customer's needs. He makes sure to not price the products high up and only asks for prices that are deemed fit by the quality and the level of satisfaction acquired.
Madan Kumar, who works on impressing clients with his perfected work, makes sure to get their ideas right so that he can improvise the products later according to what they need or the shapes they need. The costs have been set. The prices usually start from 2000 to one Lakh which depends upon their quality. Particularly the top-rated couches sell for 60 thousand to one lakh. Hand-crafted works are likewise sold here.
Business Trends and Products:
Madan Kumar always sells just quality items in his shop. He sells his items in the Tirunelveli region as well as all over Tamil Nadu and adjoining states like Kerala.
He sells around 30 items each month. As far as Delivery charges concern, Madan Kumar delivers his products to the Tirunelveli locale free of cost. Gets conveyance expense just when selling inside Tamil Nadu and adjoining states. That also is just for the expense of transportation.
Tentative arrangements for plans:
Madan Kumar has appointed six workers to help with the work.  During periods of excessive orders, Madan usually will appoint more seasonal workers to keep up with the demand and finishing of work. Madan Kumar looks forward to extending his reach by opening another branch in the Coimbatore area.
Think Once, Think Twice, Think Madan Kumar's Cane Furniture.