Shanthi Masala
The masala worth every penny – Tumeric
Tumeric consists of an active main ingredient called the Curcumin. In that way it is a very strong antioxidant and has powerful anti-inflammatory properties. The curcumin delivers a one-two punch against free radicals. It blocks them directly and then stimulates your body's own antioxidant defenses.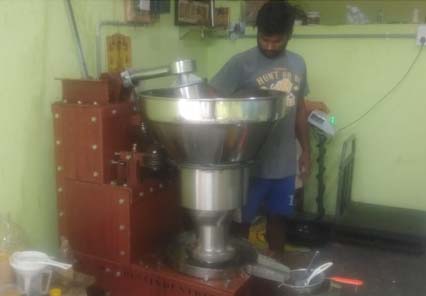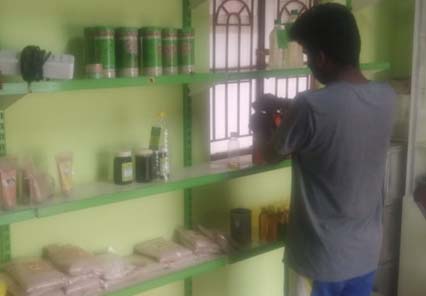 Let's spice things up with Hot - Chili Masala
The heat present in the fresh, homemade chili powder is what makes the masala so punchy and spicy that just hits the right amount of heat. The masala is prepared by drying and pulverizing the fruit of many chili peppers and sometimes few other spices are mildly added to balance the spice mix.
The Easy Peasy Trick – Garam Masala
"Cooking with oils is a big part of prepping a meal that adds flavour to various dishes. But navigating which oils are best and which aren't for you and your food can be quite the challenge" says, Anandhi.
Because there are so many cooking oils that are available to use and it's important to understand the different types of fats, both the good and bad that make up these oils. By knowing which fats provide health benefits and which fats are a detriment to your diet, your choice of cooking oils will be easier to make.
Oils that have multipurpose usage for both Skincare and Cooking:
Used widely in Indian cuisine, garam masala is a blend of various spices, used for curries and lentil dishes and many more. This spice mix consists of ingredients such as cinnamon, mace, peppercorns, coriander seeds, cumin seeds, and cardamom pods that are toasted in a pan to release their aromatic flavors, then ground to a powder.
Enhancing Taste – Corriander Powder
Coriander is a fragrant, antioxidant-rich herb that has many culinary uses and health benefits.  It may help lower your blood sugar, fight infections and promote heart, brain, skin and digestive health.  You can easily add Coriander powder to your cooking which adds on extra flavor and also best for your diet.
Make you lick your Finger – Idly Podi
Idli Podi is condiment of spiced dry powder made with lentils and red chilies.  It is served with idli or dosa .  Urawd Dal: 1 cup of cooked urad dal gives 69.30% of folic acid of your daily requirement of folate. The folic acid in urad dal helps your body to produce and maintain new cells, especially red blood cells.  Being rich in phosphorus it works with Calcium to build our bones.
Turning those Hurdles into a Stepping Stone towards Success:
The major hindrance anandhi faced was to gain confidence among the public and to reach out to a larger audience through a Digital media portal and create branding through various Social media platforms.  

Despite these difficulties, she found that her greatest strength especially during this COVID-19crisis, she came to know that she has inspired and gained trust among people who were confident and willing to buy her products regularly, which points out the quality and worth of her product and business.
Moving with a Positive Vibe towards her Passion:
Anandhi concludes by saying, while there are still many challenges in reaching out to Larger groups and audiences, she still holds on a positive vibe and speaks to many people about the product's worth and its health benefits because as for her, no knowledge is wasted or useless until we have never given up attitude within us.