Silk Saree, the Secret of Women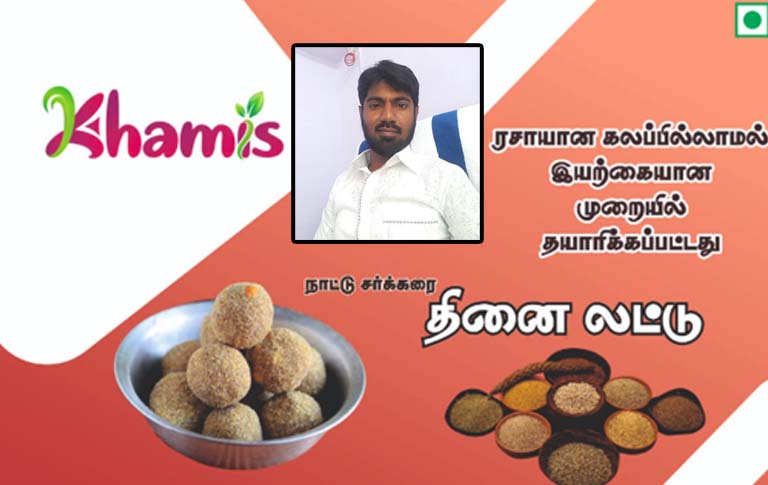 Silk Saree, the Secret of Women.
Handmade Silk Saree, Worth giving it a Try, you'll like it!
Mr. Logunathan is a successful businessman. He started making his handmade sarees five years ago in Sathyamangalam, Erode.  His Handmade Sarees are being offered for sale in Tamil Nadu and shops nearby, most notably in Coimbatore District.
"So that's how Santhosam started his own business venture called GOOD COFFEE"
"Mostly 80 percent of the customers we get are from Coimbatore and around some other areas prefer buying silk cotton sarees." quotes Logunathan.
Product Review:
All the Customers have god reviews about his Silk Sarees and Cotton Sarees. He has achieved nearly 40 to 50 designs in his silk sarees.
Challenges:
During the Lockdown Logunathan had faced financial issues.  Around 40 to 50 workers are working there in the weaving process. So, he found a dire issue with his financial status. 
Design and Quality:
Generally, he uses his labor to produce Original Design Products of high quality.  We will now discuss the quality and life of his product. If no water is used to wash the silk, the guarantee is between five and ten years.
Though only graduating Higher Secondary, his spirit for self-employment is worth yet, and he has been growing as an entrepreneur icon. 
Family Support and Price:
"My family supports me much since it is my family business. My parents, sister, and brother help me in weaving the Silk Sarees," says Mr. Logunathan.
I have an idea of improving the sales and cost of the original quality silk sarees costing between Rs.1, 000 to 2,200 in the Minimum range. 
Why Have Cotton when you can have hard work?
His monthly earnings will be Rs. 40,000 but seldom has he got low profits similar to the lockdown situations.
Benefits of wearing a Silk Saree:
Comfort
Year-round Usability.
Ease of Wearing.
Variety.
Skin-friendly
Well-suited to the climate. 
 Variety of Products: 
Silk Saree
Cotton Saree
40 to 50 Designs in Silk Cotton Sarees. 
"The Well-Known Silk Shops like Pothys and Chennai Silks will come and get the sarees from Coimbatore," says Mr. Logunathan.
We will sell our products and handle marketing through the shop owners. 
Onam Season in Kerala will bring him high demand for his Silk Sarees. Following that are Diwali, Pongal, New Year in Tamil Nadu, and Vinayagar Chathurthi season in Karnataka.