The Homemade Food Products Community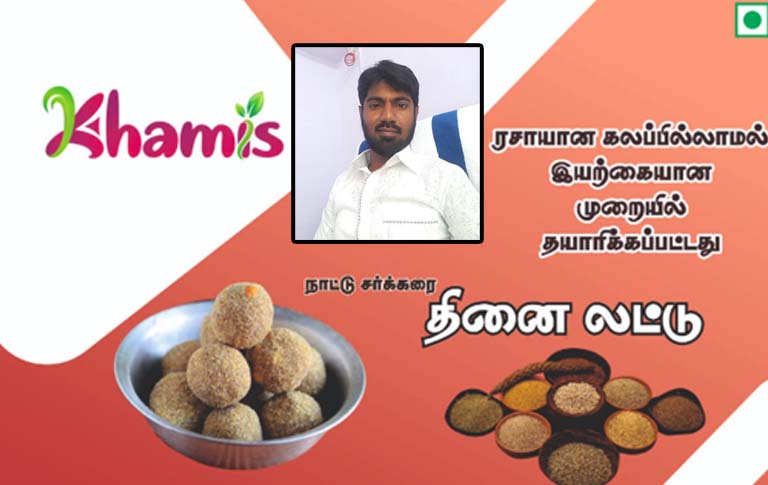 The Homemade Food Products Community.
"Homemade Food Products – What More Could You Want?"
I'm pleased to introduce you to Mrs. Chithra, a young and successful woman entrepreneur. She started selling homemade food products over seven years ago from her home. The demand for her traditional foods is highest during festival seasons. 
"So that's how Santhosam started his own business venture called GOOD COFFEE"
Product details:
Chitra sells homemade packed sambar chili powder. Along with this, she even sells kilograms of more milagai, homemade sweet items, and arusi vathal. 
All these food products she sells to her friends' & neighbors' circle.
 Inspiration:
Chithra quotes a saying, "My mother cooks well, so people used to inquire about the ingredients of my mother's cooking. Sometimes, some have given orders too. So, thinking of that, mere descriptions of the ingredients will not have much effect on people. My mother and I are inspired to do this as a business. "
 Price range: 
The cost of the food products starts at a minimum price range of Rs. 50. No orders from Corona, so she has stopped the food product sales. 
"Step Into Homemade Food Products." 
Family Support:
"My husband works in the transport line and he encourages me a lot. Before this, I was working at a job and he encouraged me to start my own business. Furthermore, he told me that these ingredients and flavors are not sold anywhere outside, so do this as a job. "
Difficulties:
Due to the pandemic, Mrs. Chitra has not received any orders from outside. Since everyone is anxious about the Covid issues and threats, no customers have reached us during this lockdown.  
But Mrs. Chitra Ethraj said that "based on the orders, we would do all the quality and tasty food items."
 Through phone and Whatsapp, you can place orders with Chithra. 
Customer reviews:
 Neighbors and friends and relatives are her customers, and they
Give good feedback and reviews from the customers.