The Story of Anandhi's Step towards Eesan Oil Mill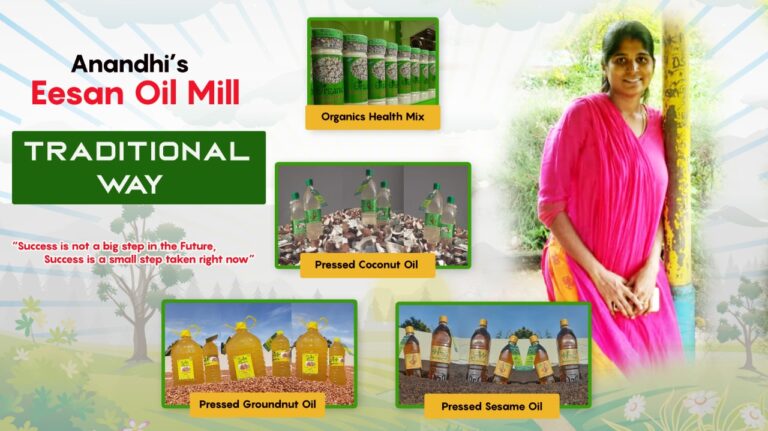 "Success is not a big step in the Future,
Success is a small step taken right now"
The quote clearly defines Anandhi's growth towards her business. Talking about Anandhi, he does not have a desire to start a business in the beginning but was rather borne out of necessity. The major reason before her initiative was to value 'Health' as her greatest treasure and also her family to live healthily. But she didn't want it to keep this value within her but to also share it and so she started her business reaching out to people as many as possible selling 'Homemade Organic Oil'.
According to a leading health expert DrShikha Sharma, one mustn't stick to a single oil type but keep changing them. By doing such, rotating oil is a healthier option that gives the body the different kinds of essential fatty acids that it needs. And so this paved a way for anandhi to sell more and more organic oils to the people. After her initial struggles and fears, Anandhi started to sell more products like Coconut Oil, sesame Oil, Ground oil, Health mix etc.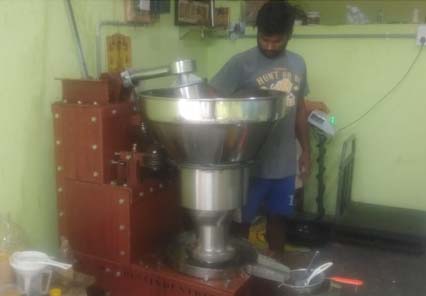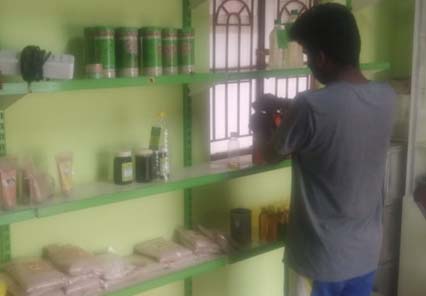 Manufacturing of these Organic Oils:

Anandhi states that some oils such as Vegetable oil like olive, peanut, coconut and sunflower oils are cold-pressed. This method entails minimal processing and produces light, flavorful oil that is suitable for cooking needs. Most oil sources, however, are not suitable for cold pressing, as they would leave an undesirable trace element in the oil, causing it to be odiferous, taste bitter or dark. These oils undergo many steps and process beyond mere extraction to produce a bland, clear and consistent oil.
Confused about which oils are healthy and which aren't? Well, fear not!
"Cooking with oils is a big part of prepping a meal that adds flavour to various dishes. But navigating which oils are best and which aren't for you and your food can be quite the challenge" says, Anandhi.
Because there are so many cooking oils that are available to use and it's important to understand the different types of fats, both the good and bad that make up these oils. By knowing which fats provide health benefits and which fats are a detriment to your diet, your choice of cooking oils will be easier to make.
Oils that have multipurpose usage for both Skincare and Cooking:
Indian homes have always stocked up coconut oil up in their pantries. A nice, relaxing massage on a Sunday morning is a must-do-ritual in many Indian homes. Also in Southern India, coconut oil is used not only for its skin and hair benefits but also in cooking.  
So here's everything you need to know about cold-pressed coconut oil:
Coconut oil is a great skin softener that helps you get rid of dry and hard skin conditions. For instance, you can use coconut oil along with salt and sugar as an exfoliating method. It helps get rid of dead skin cells and clear out your pores. And if you don't want to invest in expensive makeup removers, try coconut oil instead.
Cooking with Coconut oil:
Coconut oil is best used for medium-heat cooking and excellent for baking, says Anandhi. According to food science studies, coconut oil is known to increase fat-burning properties. Owing to this quality, coconut oil enjoys popularity among people who follow a diet. Coconut oil can also increase the good HDL cholesterol in our body. If you don't wish to consume it, you can also use it for dental hygiene. You can use it like mouthwash in a process called 'Oil pulling', which can kill some of the harmful bacteria present in the mouth.
Turning those Hurdles into a Stepping Stone towards Success:
The major hindrance anandhi faced was to gain confidence among the public and to reach out to a larger audience through a Digital media portal and create branding through various Social media platforms.  
Despite these difficulties, she found that her greatest strength especially during this COVID-19crisis, she came to know that she has inspired and gained trust among people who were confident and willing to buy her products regularly, which points out the quality and worth of her product and business.
Moving with a Positive Vibe towards her Passion:
Anandhi concludes by saying, while there are still many challenges in reaching out to Larger groups and audiences, she still holds on a positive vibe and speaks to many people about the product's worth and its health benefits because as for her, no knowledge is wasted or useless until we have never given up attitude within us.