Ansar Meeran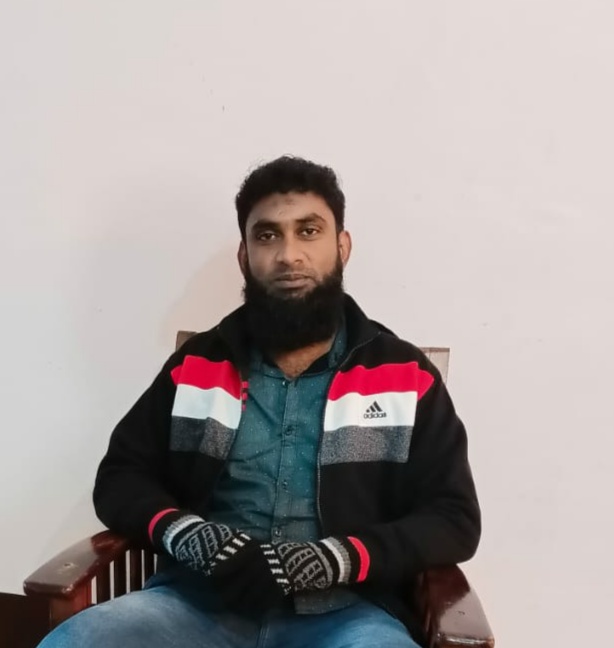 When we talk about humanity, there can be various perspectives to look at it. The most straightforward way to understand humanity is this simple definition – everything that makes you human can be considered a part of humanity. This can be love, hope, faith, fear, and much more. All these attributes are a part of humanity because you experience them regularly while living your life.
The Pride of Humanity awards 2021 initiated by Take Care International Foundation are being held in the hope to recognize outstanding humanitarian services and positive actions by individuals. The Pride of Humanity award recognizes the world's most influential and accomplished humanitarian workers from all walks of life.
Ansar Meeran, from Thiruvidhangoor, Kanyakumari district, now resides in Chennai. He completed his B. Tech in Information Technology. He has been in social service for well over 14 years, starting as an independent social worker. He first began working with the United Welfare organization, which undertook projects such as sanitation, house projects, and employment training and placements. He has been serving people through the United welfare organization, which aims to provide medical services at no cost. In particular, they have been providing medical support and treatment for the tribal people with the help of Dr. Shrimathy Kesan, the Founder and CEO of Spacekidz India. They have covered more than 8000 families, in which 3000 tribal families were served. They have also been supporting the needy and the poor by providing groceries and medical support.
During the Corona crisis, they provided people with oxygen supplies, bed arrangements, medical follow-ups, and tied up with some hospitals to give cost effective treatment for needy people. For the past 8 years, he has tied up with 3 to 4 NGOs to do social service. He is also the founder and secretary of the Help Group Charitable Trust. He is also a part of the United Welfare Organization, through which all the activities are done, such as providing more than 300 toilets in Thiruvallur district villages and complete sanitization.
He is one of the committee members and the main founder of "Thiruvai Medical Trust", a hospital project which is going to be inaugurated within a few days. It aims to give cost effective treatment to everyone in which it will have about 200 beds and is a multi-specialty hospital. OP is its basic version and has a medical lab for taking tests. It is an initiative taken to give mental and health support to chronic disease patients, like cancer patients, and so on. With the guidance of medical experts and the government, they have been doing successful operations for patients at a very low cost. They also do medical awareness programs and medical guidance in each Taluk. They have also been giving training and providing placements for village children in IT companies. Since the pandemic, they have not been able to continue their activities with full fledge due to restrictions imposed by the government, but they still try to help around 10-15 people on a daily basis, especially elderly people who were left alone by their family members. He has been doing a project called "Pasiyilla Kumari", which was also telecasted on Behindwoods.
Pride of Humanity being an initiative to acknowledge humanitarian workers, your contribution towards the wellbeing of society was nothing less than a moment of appreciation. We hope nothing but the best for your future endeavors and hope that this award stands as a stepping stone for you to continue in this path of kindness and giving and always lead as a humanitarian worker. Once again congratulations! We feel proud of your service towards society!
"How do we change the world? "One random act of kindness at a time"
 – Nelson Mandela