DESH INITIATIVE
When we talk about humanity, there can be various perspectives to look at it. The most straightforward way to understand humanity is this simple definition – everything that makes you human can be considered a part of humanity. This can be love, hope, faith, fear, and much more. All these attributes are a part of humanity because you experience them regularly while living your life.
 The Pride of Humanity awards 2021 initiated by Take Care International Foundation are being held in the hope to recognize outstanding humanitarian services and positive actions by individuals. The Pride of Humanity award recognizes the world's most influential and accomplished humanitarian workers from all walks of life.
"Being a soldier is more than courage it's sacrificing you for something greater than yourself". Every Indian contributes somethings as far as the defense of India is concerned. But the role which a soldier plays in defending and protecting the borders of India is unparalleled.  Ms. Anusha and Adrija were in 11th grade when they witnessed the Kargil war happen. After more than 2 months of bloodshed, India rose with victory but not without bidding goodbyes to some of our brave soldiers. The patriotism carried out by the soldiers touched the hearts of the then teenagers Anusha and Atrija which prompted them to apply for the Indian army. But due to not qualifying further the dream had to be dropped and life continued for both of them from there nevertheless.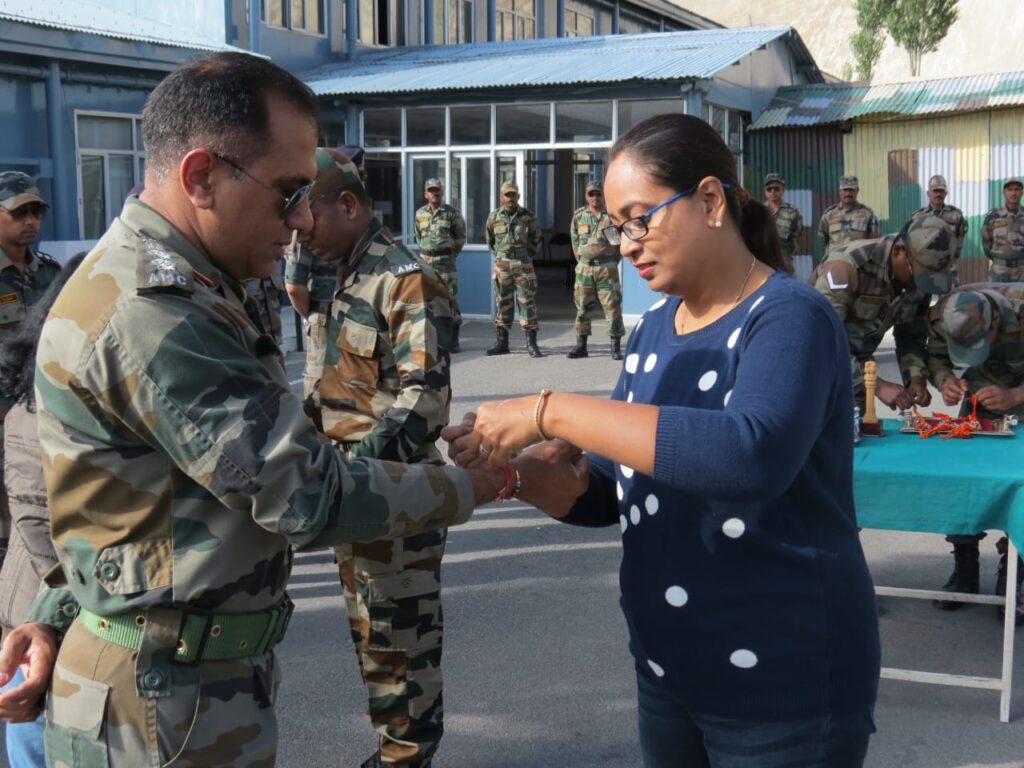 It was in due time that both Ms. Ausha and Ms. Adrija had realized that one doesn't have to wear the army uniform to work for your nation and this realization was their starting point towards the origin of DESH. An initiative started back in 2014 to relieve the worry and stress of families of active soldiers in the army. Ms. Anusha and Ms. Adrija have worked towards their goal of lending a warm shoulder to the waiting families even if it was a limited time that they could do so. They started by getting in contact and by visiting the families of the active soldiers. It was always a warm visit and welcome they have received from the families and each house they visited they made new memories and moments. The duo realized that all it takes is some comforting words and a genuine smile to brighten up their days and have their hopes stay strong.
Currently with over 10,000 members on their Facebook page and 12-15 volunteers the community is growing as people come to understand the sacrifices a soldier makes for them to stay safe. With the pandemic clouding a lot of activities on the daily basis the foundation came up with online ways to stay connected with the families and making sure to keeping in touch regularly. With DESH'S moto being 'there's no emotion greater than the nation' Anusha and Atrija strive to help the people realize the essence of being an Indian and that just cause one doesn't wear a uniform can never be a hindrance for doing your part for the nations heroes and the wellbeing of your country.  
Pride of Humanity being an initiative to acknowledge humanitarian workers, your contribution towards the wellbeing of society was nothing less than a moment of appreciation. We hope nothing but the best for your future endeavors and hope that this award stands as a stepping stone for you to continue in this path of kindness and giving and to always lead as a humanitarian worker. Once again congratulations!
"Love and compassion are necessities, not luxuries. Without them humanity cannot survive."