ENERGY IN HER EYES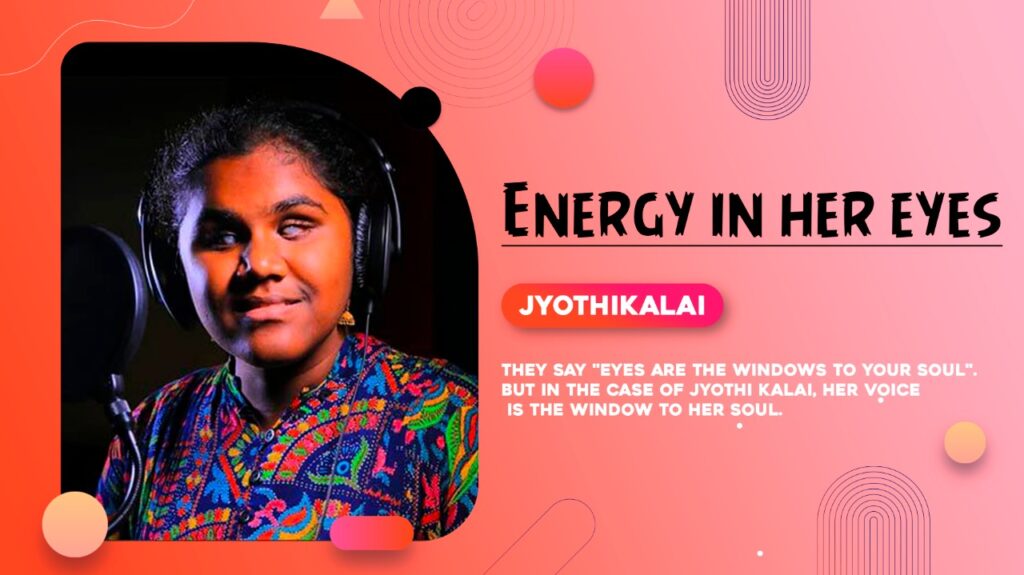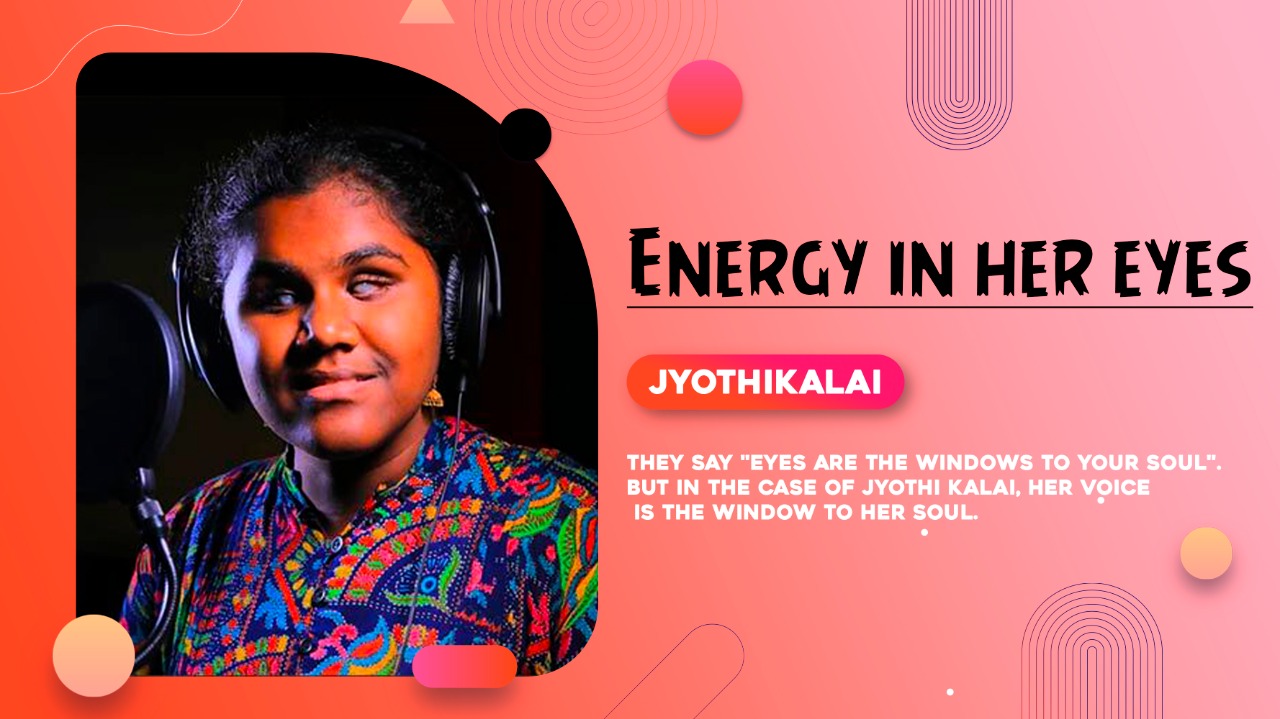 They say "Eyes are the windows to your soul". But in the case of Jyothi Kalai, her voice is the window to her soul. The depth and intensity in her voice caught the attention of ace music director GV Prakash Kumar and she was signed as a playback singer for the movie "Adangathey".
 Born visually challenged, Jyothi developed a keen interest in music learning vocals from the age of 10 followed by violin and keyboard in the years that came. Her connection with the world of music was so strong that she chose to pursue her further studies in music. She credits her singing skills to her gurus Padmini ma'am & A S Murali sir.
When asked about her journey to playback singing she says that the song "Kanamma Kanamma" sung by her went viral and she was eventually approached by GV Prakash to sing in his next venture. Now she is all set to work with her dream music director, Imman in his upcoming project. She still finds the journey very surreal.
A big fan of singer Janaki, she is addicted to her songs like "Raasave unna nambi", "oorusanam" to point a few. She has also composed her own tune but has kept music direction on the back burner currently. Jyothi says that her biggest dream is to perform abroad. It's safe to say she has achieved her dreams as she is en-route to her first live performance in Scotland.
Her interests haven't stopped with just music. Her artistic abilities include drawing and playing musical instruments like Violin and keyboard. She thoroughly enjoys walking and has participated in many marathons. She has also learned swimming and is a good swimmer. Like every other teen, she enjoys her time on the computer!
Being an inspiration to many youngsters, she finds her mother to be her strongest inspiration and biggest fan. She has quoted many times that she feels undisputable every time her mother is by her side. Jyothi serves as a guiding light to all the youngsters who aspire to rise above their circumstances and make it big in life.