The covid-19 pandemic has crashed the whole business economy in our country. People started to rely on digitalized work due to the on-going lockdown. This digitalization has increased the productivity of healthcare sectors which is on front line.
An article from the YourStory read that at least five crore Indians opted for online healthcare between March 1 and May 31, 2020, during the national lockdown, thereby recording a 500 percent growth in online healthcare consultations. The report also revealed that 80 percent of them were first-time telemedicine users. Also, 44 percent of the users were from non-metro cities.
Prashant Tandon, Co-founder and CEO at 1MG, an online pharmacy, said, the COVID-19 outbreak has proved to be a "strong structural boost to the healthtech sector."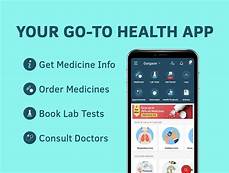 "We are in a position where we can contribute and provide things needed, which has been very gratifying for us. Structurally, it has been a big boost for digital healthcare in general, and a lot of behavioral change in health tech. We expected this to happen over the next five years, but it happened within a couple of weeks," Prasanth said.
Teleconsultation and Telemedicine – Significance
Dr Sunita Maheshwari, Senior Consultant, Pediatric Cardiologist at Bengaluru-based RXDX and Teleradiology Solutions, explained that COVID-19 not only led to the acceptance of teleconsultations by consumers, but also by doctors. She added that earlier, doctors believed face-to-face consultations were better than online consultation. But when the pandemic broke out, healthcare providers immediately pivoted to an online model and welcomed the digital system.
The Government of India released the updated telemedicine guidelines on March 25, 2020, which legalised teleconsultation and telemedicine practice in India. According to the latest guidelines, patients can now consult with doctors over chat, audio or video for diagnosis. Apart from 1MG, several startups such as Practo, mFine, Ubiqare Health, CallHealth, Lybrate, and DocPrime among others are working in the teleconsultation and telemedicine space at present.
Shuchin Bajaj, Founder of Ujala Cygnus Hospitals, shared his experience. Cygnus Hospitals, which works across North India including, Uttarakhand, Uttar Pradesh, Haryana, etc., stopped getting patients in their OPD initially amid the national lockdown. Due to the restrictions in movement, the hospitals developed and launched telemedicine platforms immediately within two days.
"We were always a bit lazy and we kept telling ourselves that our community is not ready for telemedicine and neither were our doctors. But when push came to shove, we started our telemedicine platform in just two days, and we are now doing around 35,000 calls per month as a network," Shuchin says.
Hence, the realization of the importance of tele-medicine amid the pandemic has boosted the Indian health tech sector. Health tech startups such as Docturnal, Predible, AIkenist, Aerobiosys Innovations, and HELYXON among many others are working with deep technologies and building smart health devices for faster monitoring, diagnosis and treatment.