Karpi Organization
When we talk about humanity, there can be various perspectives to look at it. The most straightforward way to understand humanity is this simple definition – everything that makes you human can be considered a part of humanity. This can be love, hope, faith, fear, and much more. All these attributes are a part of humanity because you experience them regularly while living your life.
The Pride of Humanity awards 2021 initiated by Take Care International Foundation are being held in the hope to recognize outstanding humanitarian services and positive actions by individuals. The Pride of Humanity award recognizes the world's most influential and accomplished humanitarian workers from all walks of life.
Akash Madhi, Coordinator of Karpi Organization, was from Guntur, Andhra Pradesh. In 2018, the Karpi organization was started by volunteers teaching mime and theatre skills to students who are studying in government schools to provide them with opportunities in various fields. They have been teaching dance music, silambam, photography, filmmaking, and other activities. He says, "Every student has their own talent, but they are not provided with the opportunities to grow their talent. That's why we started to teach in government schools in 2018 and we had about 4 to 5 volunteers. " The name "Karpi" was derived from Dr. Ambedkar's words, "Educate, Organize, Agitate" and they follow the ideology of Dr. Ambedkar.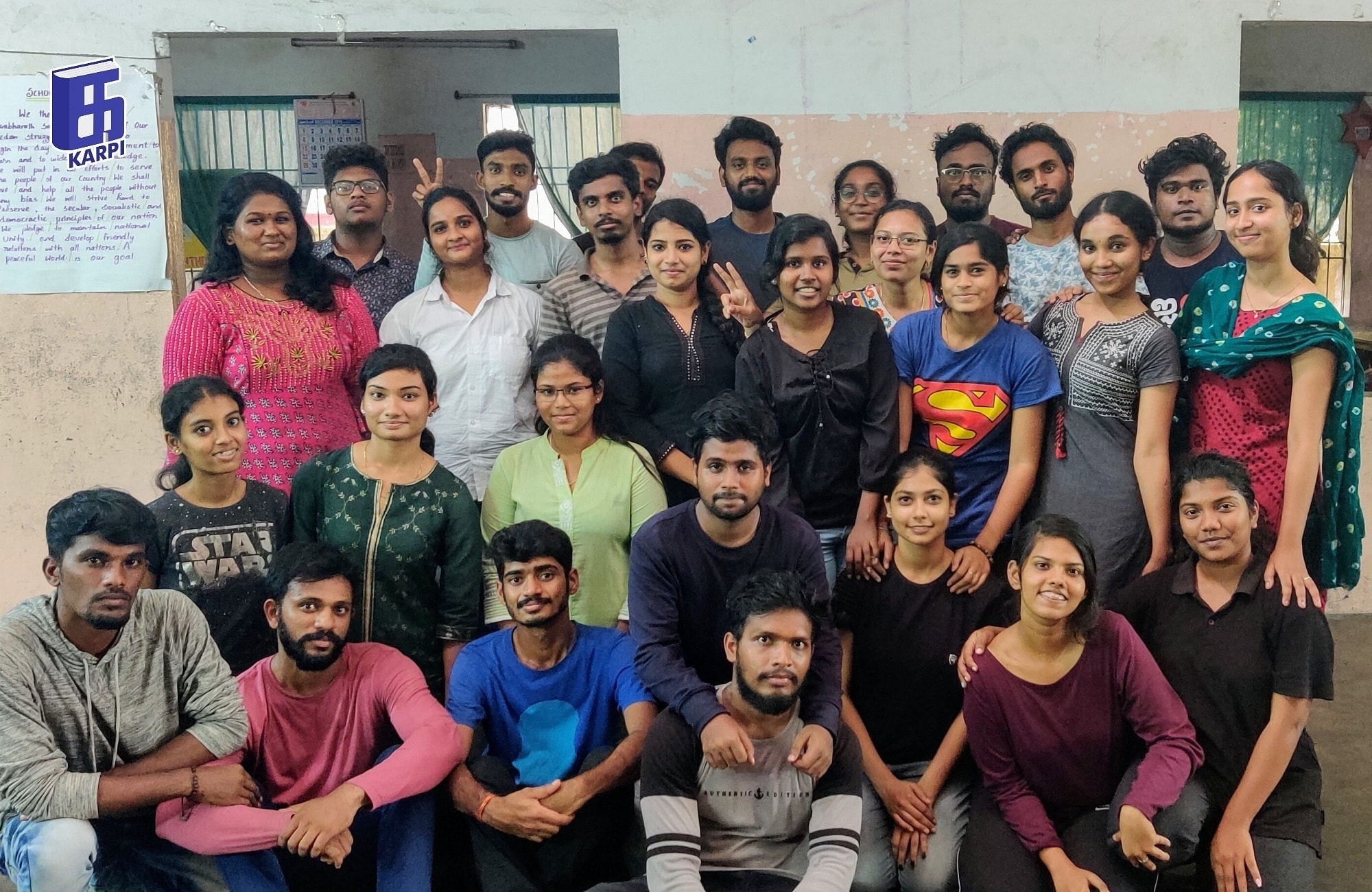 He says that before the pandemic, they were teaching more than 600 students studying in four government schools across Chennai. They teach English, performing arts like mime, theatre, dance, film making, photography, silambam, paraiyattam, etc., to the students of Fourth, Fifth, Sixth, and Seventh. Apart from this, they also paint government schools and do awareness mimes and street plays. The Karpi Organization started with young members and now has more than 85 volunteers. He says, "Karpi is an organization completely run, organized, implemented and executed by youngsters".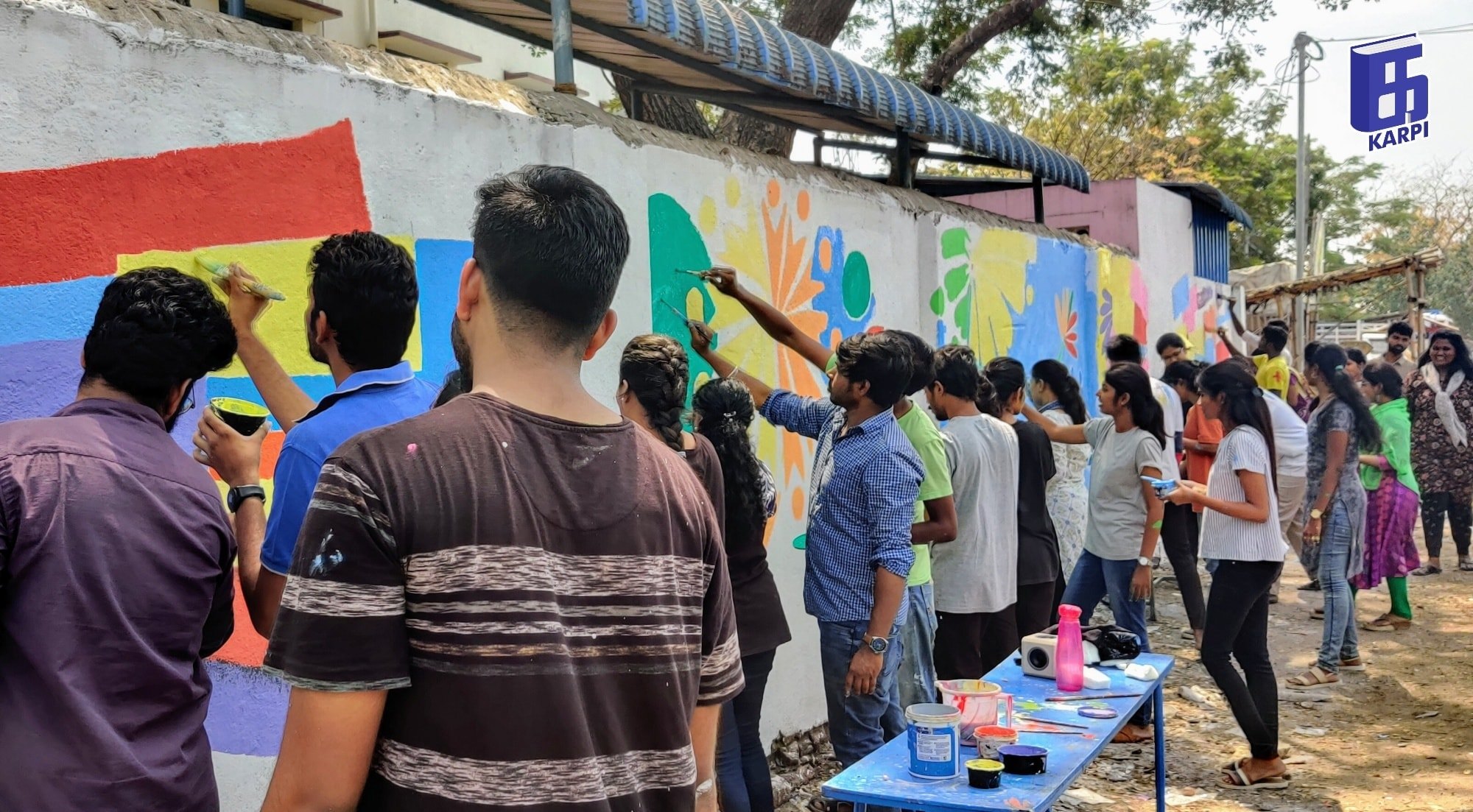 Currently, they have been teaching the minor children who are in Chengalpattu Sub Jail and they have also been performing as clowns in hospitals for the enjoyment of patients. Since 2018, they have been a self-funded organization. During the pandemic, they also distributed grocery kits to more than 800 families in 35 tribal villages. They also do village workshops where volunteers stay in that village and teach students, and they organize a program to showcase the talents of children from that village.
They also face difficulties with online tutoring. They feel that it is not that much interactive with the students. And they also have an idea of teaching in rural areas. He says, "We completely believe in performing arts and literature. We aim to see a society where every human is treated with liberty and equality. We see many children with extraordinary talents, like Natarajan, the Indian cricket player, and they have to be given the right opportunities and we work for that. We also work with students to go to the next level in their field. Each and every person in the organization deserves to be recognized because we all work for the betterment of society. "
Pride of Humanity being an initiative to acknowledge humanitarian workers, your contribution towards the wellbeing of society was nothing less than a moment of appreciation. We hope nothing but the best for your future endeavors and hope that this award stands as a stepping stone for you to continue in this path of kindness and giving and always lead as a humanitarian worker. Once again congratulations! We feel proud of your service towards society!
"All of us do not have equal talent. But all of us have an equal opportunity to develop our talents"
                                                                      – Former President APJ Abdul Kalam