Karunai Ullangal Trust
When we talk about humanity, there can be various perspectives to look at it. The most straightforward way to understand humanity is this simple definition – everything that makes you human can be considered a part of humanity. This can be love, hope, faith, fear, and much more. All these attributes are a part of humanity because you experience them regularly while living your life.
The Pride of Humanity awards 2021 initiated by Take Care International Foundation are being held in the hope to recognize outstanding humanitarian services and positive actions by individuals. The Pride of Humanity award recognizes the world's most influential and accomplished humanitarian workers from all walks of life.
Arul Raj, who holds a Doctorate certificate was born and put up in Chennai. He is the founder of "Karunai Ullangal Trust". He worked in a private bank for seizing bikes of those who didn't properly pay the loan amount and currently he is an Auto driver. At first, he started to do service during the Chennai flood in 2015, where the people in Chetpet, Kaasimedu were house-arrested because of the flood. He helped them by taking them from their house to a safer place by boat and that incident made him do service for mankind. He receives messages asking for help through Whatsapp groups. Priya Amma from "Gold Heart Foundation" was his inspiration as she was his well-wisher and gave trustable, worthy works to him.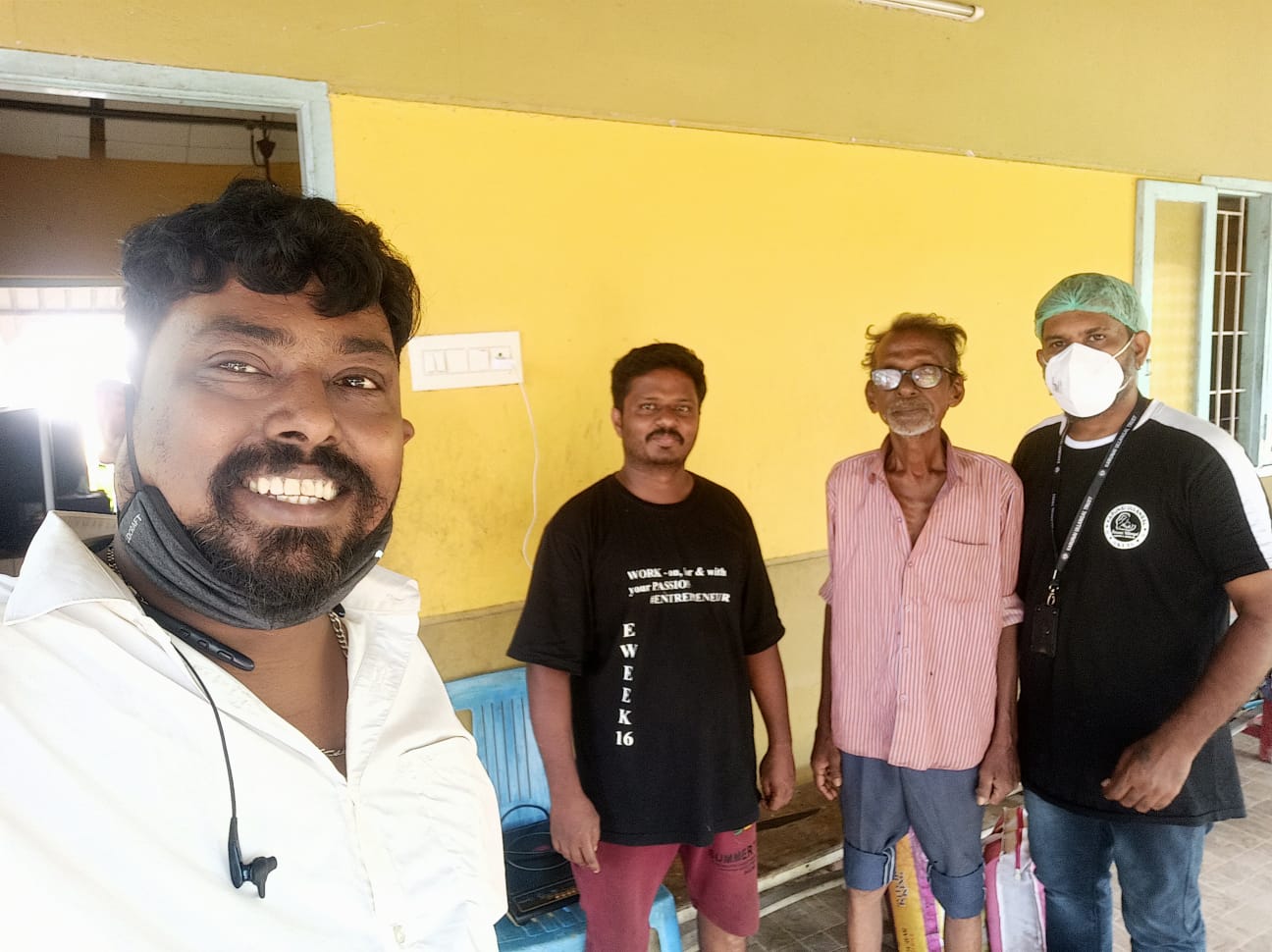 He also provided people with gas stoves, tube lights, and other essential needs. He took care of the whatsapp group and in 2017 he registered his social service organization that was now called "Karunai Ullangal Trust" as the name was referred by his mentor Priya Amma. He also tied up his organization with the Jallikattu program. Their main motive was to feed the roadside people who struggle to live their lives. Right from the pandemic, they have been doing free ambulance service in which they have 7 ambulances and doing cremations for the corona-affected cases. They have been serving 100 people with food on daily basis. He received about 75 Awards for his service. They also provided grocery kits to more than 10,000 people from 126 villages during the corona crisis. They have also done free corona test service for more than 800 people, they have also buried more than 500 corona-affected bodies and free ambulance service for rescuing people. They have rescued more than 1,500 people.
Pride of Humanity being an initiative to acknowledge humanitarian workers, your contribution towards the wellbeing of society was nothing less than a moment of appreciation. We hope nothing but the best for your future endeavors and hope that this award stands as a stepping stone for you to continue in this path of kindness and giving and always lead as a humanitarian worker. Once again congratulations! We feel proud of your service towards society!
            Do not wait for leaders; do it alone, person to person – Mother Teresa