On the Right Track!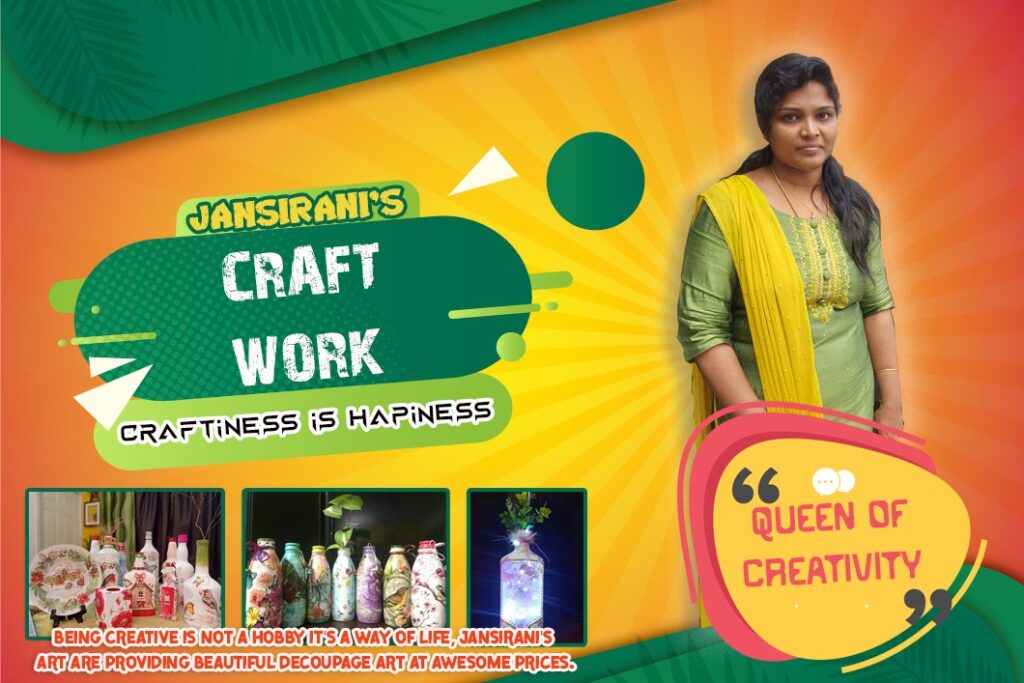 "Art is not a handicraft, it is the transmission of feeling the artist has experienced."
Isaiah 61:3 "…to bestow on them a crown of beauty instead of ashes, the oil of joy instead of mourning, and a garment of praise instead of a spirit of despair"
Let's go to Jansi Vinolin's Art gallery!
As the proverb says, "The old is gone. The new is coming" Jansi turns the old into new. She gives new life to old objects without wasting anything. Wooden sticks, old bottles, and many other things are used to make pots for the plants.
She is into making handicrafts and paintings as a profession.
"Old Is Gold As Far As The Eye Can See." Is what she believes in.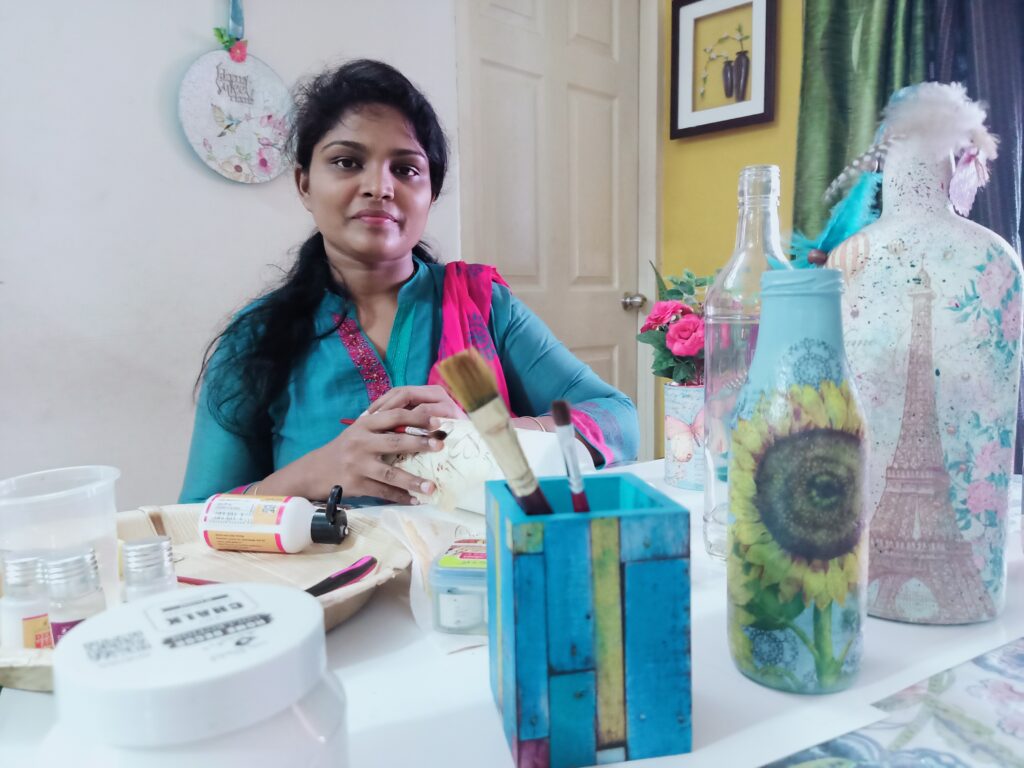 It is not only that Jhansi learns from this with utmost interest, but she also teaches her seekers the art conveniently. As a result of the Covid 19, many have benefited from teaching opportunities online, and have been making the right use of the platforms.
"Sweet as the Moment When the Loss of Direct Selling Opportunity Went Pop"
It was very challenging for her to market her products through social media like Facebook and WhatsApp. She didn't have enough experience with marketing but with sincere support from her family and friends, she says she understood her career the best.
"One Eco-Friendly Craft Is Better Than Two Of Something Else."
It is environmentally friendly to make handicrafts this way since no polluting agents are used in the manufacturing of the products. It is the best form of art to transform an old unwanted object into a new artwork without wasting it and giving it life and valued interpretation.
'Let us cultivate valor in the heart with artistry in the eyes!' she says.
Best out of waste Decoupage on Earthen Tawa
Wooden Pallankuzhi Set with Shells
Handcrafted wooden Pen Stand and Photo Frame