Traditional yarn saree with cotton thread!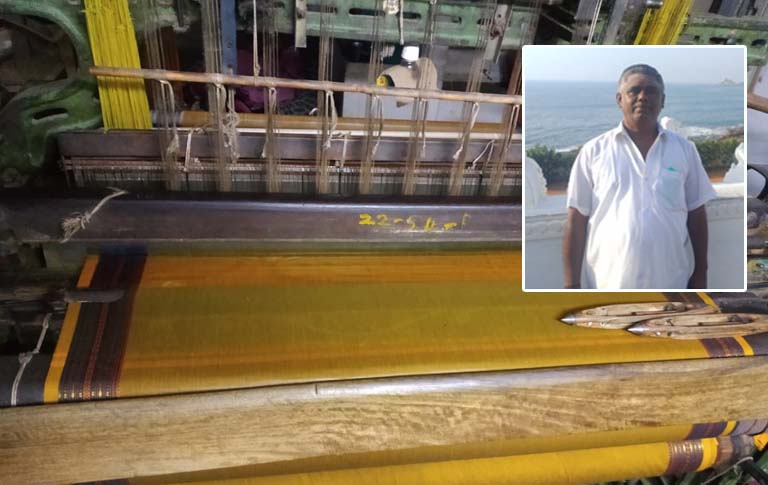 Ramachandran on sale in cotton sarees!
Ramachandran is a handloom weaver who manufactures and sells cotton and poly cotton sarees to customers. The inherited family business is named TRADITIONAL BUSINESS. The master weaver gives the design and the materials. Ramachandran weaves his yarn by making a living and by employing twenty-thirty workers.
Ramachandran says that tradition is also involved in this business which they have been doing for generations with the help of his family members. The business focuses on the quality of the product. Cotton sarees made by Ramachandran are a quality product that works for a lifetime.
He says, "The order he receives takes a day to weave two sarees. Due to Covid, he gets Rs 350 – 400 per day and an average of ₹6000-₹7000 per month for weaving a saree and that he rather finds it very difficult to pay the labours for making the saree ."
It helps in keeping the body cool during the summer. These garments are made according to the climatic conditions of our country. TRADITIONAL BUSINESS provides the saree to the customers who are benefited to them as the saree peels off body odour and refreshes the body.
Recognition for his work:
Ramachandran, who says he does not sell his products on social networking sites or the internet, has so far only sold to neighbours and their friends. He also receives good responses from them.
"The quality of his product is good. If we wear their yarn dresses; we will save those weavers"