Today (27 January), the national carrier, Air India, was turned over to the Tata Group, nearly 69 years after it was taken from the company. The Tata Group purchased the airline on October 8, 2021, after submitting a competitive offer of Rs 18,000 crore.
The History of Air India
JRD Tata, a great businessman and philanthropist who was also India's first certified pilot, founded Air India. His interest swiftly developed into a proposal to establish India's first commercial airline.
In 1932, he founded Tata Airlines, and its first regular flight was on the Karachi-Ahmedabad-Bombay route, flown by JRD Tata in a de Havilland Puss Moth aircraft. After World War II, things improved in 1946, and regular commercial services in India resumed. Tata Airlines was then transformed into a public corporation in August, and its name was changed to Air India.
When asked about his views on the decision, JRD Tata was adamantly opposed to nationalization. He believed that the Indian government lacked expertise in running an airline, and that nationalization would result in bureaucracy and inaction, as well as a drop in staff morale and a reduction in customer service.
After thorough negotiations, Air-India International was formally founded on March 8, 1948, with the Government of India contributing 49% of the capital.
Re-Privatization of the Airlines
Due to numerous failures in the running of the airline and facing another lot of financial difficulties, the Narendra Modi administration planned to sell the whole 100% interest in 2020, and an Expression of Interest (EOI) was launched to solicit buyers. The COVID-19 outbreak slowed things down even more.
On October 8, 2021, it was finally reported that the Tata's had won the bid, bringing life full circle with the Maharaja back in the Tata stable.
Tata to Navigate New Routes for Air India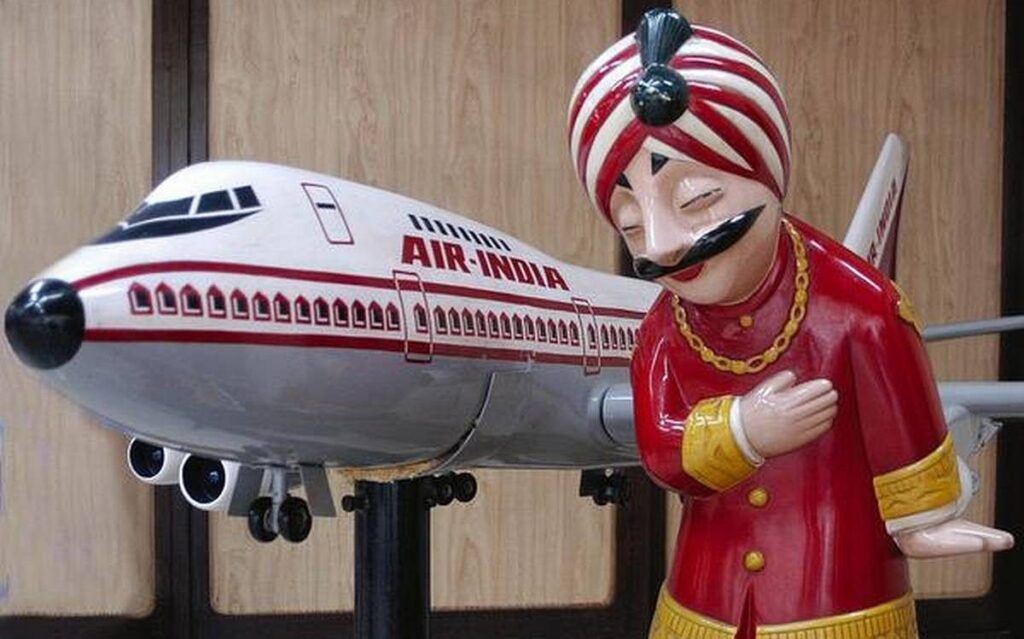 At least in the short term, the transition from the government to the Tata group is unlikely to have a significant impact on operations. While there may be some small adjustments, no substantial modifications are expected for at least a few months. Changes in personnel or flying operations are examples of this.
Minor modifications have already been implemented, such as cabin crew BMI and grooming being checked before they report for flights. The unions, as previously stated, are opposed to this move. In addition, Air India said on Thursday that it would improve its first and business class in-flight service.
According to reports, improved lunch service would be provided on four flights. In addition, the airline's management is considering improving service methods. A lot of facilities that were put to a halt due to COVID-19 are in the process of being reinstated. Duvets, blankets, and pillows all fall into this category. As was customary previously, linen and hot towels would also be taken on board.
While all of this is temporary, it is unclear how things will pan out in the long run. However, there are indications that the company may consider integrating all of its airline operations, allowing it to save money and generate more income.