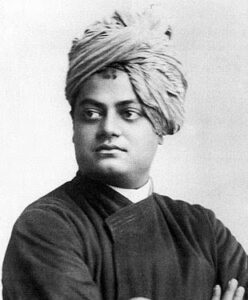 India's National Youth Day is celebrated on January 12th.
In India, Swami Vivekananda's birth anniversary is commemorated on National Youth Day. Born on January 12, 1863 in Kolkata, India, his lectures, writings, letters, poems, and ideas motivated not only the youth of India but also the whole world. In Calcutta, he founded the Ramakrishna Mission and Belur Math. Swami Vivekananda was a Zen master and a very humble individual.
As we commemorate today, India's honorable prime minister used a video chat to formally launch the 25th annual national youth day celebration in Puducherry.
Through an immersive and engaging approach, the National Youth Day event strives to build the nation's togetherness by increasing the ties between the country's varied cultures and combining them into a single thread of "Ek Bharat, Shreshtha Bharat."
Youth are a country's future, and the conviction that young people are capable of tremendous things is at the heart of youth empowerment. Young people can take on anything and everything if they are exposed to exciting ideas and possibilities, as well as the skills to strengthen their confidence.
An empowered adolescent understands his or her own strengths, self-determination, and value. They are unafraid to attempt new things. They are willing to take chances and understand that failure is a step forward, not a sign of failure. They don't use other people's views as a compass in life. They stand up for what they believe in. And they understand that they have developed a foundation of self-empowerment that they can fall back on in times of difficulty or when they feel lost and need to re-calibrate.