The whole concept behind relationships is to be received, to be nurtured, to be accepted, to be believed in. The fact remains that it is the same for all beings, be it cats, dogs, humans, tigers, dolphins. We all tend to feel secured resting in our mothers' laps and feel the same sorrow on being away from the people we love. We may pretend to be very strong and try to prove that none of what others think matters, but the truth remains that it is impossible to lead a life where we have no one to double our happiness with or to halve our heartfelt griefs. Secretly or openly, our hearts yearn to be a part of a world that is ours, with people who matter to us, who we care about and most importantly, a world where others care for us.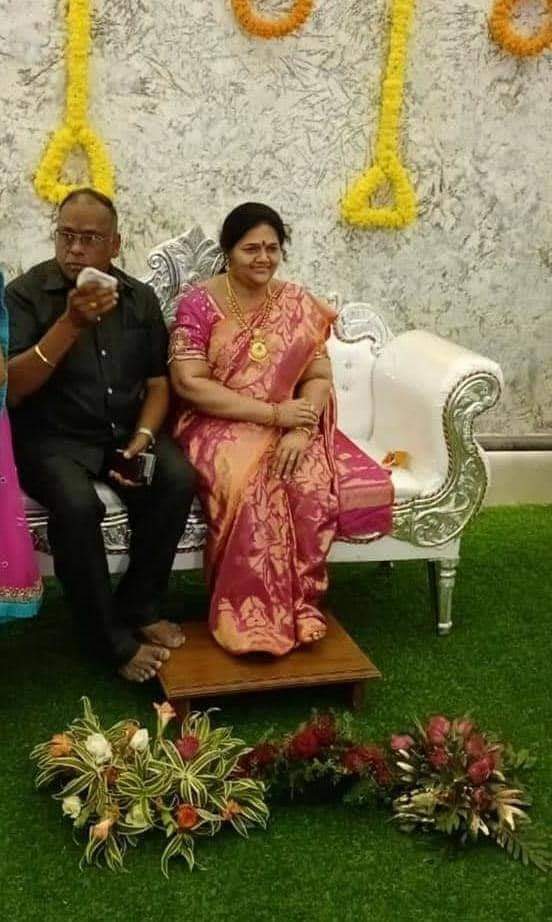 Today, we live in an era where we've seen many cases in which husbands torture wives physically and mentally. But, here is a person from Karnataka who has a great love for his wife. Srinivas Gupta is a well-to-do business man who has also won the hearts of many people now. Not only for the society, he has also proved to be a responsible father and a lovable husband to his wife. Unfortunately, his wife died in a road accident few years ago. Mr. Gupta did not want to miss his wife on his new house warming ceremony and so he bought a wax statue of her and ensured that the family members won't miss her. This incident took place in Koppal district near Bellary of Karnataka.
The video of husband celebrating house warming ceremony with the wife's wax statue is going viral on social media. The users on social media are in love with this video, referring Mr. Gupta as 'Kaliyuga Rama'.