The Committee that organizes the Tokyo Olympic and Paralympic Games is responsible for the successful delivery of the Olympic and Paralympic 2020. Japan's capital, Tokyo city was elected as the Host City for the Games of the XXXII Olymplad at the 125th IOC session in Argentina's Buenos Alres, on September 2013.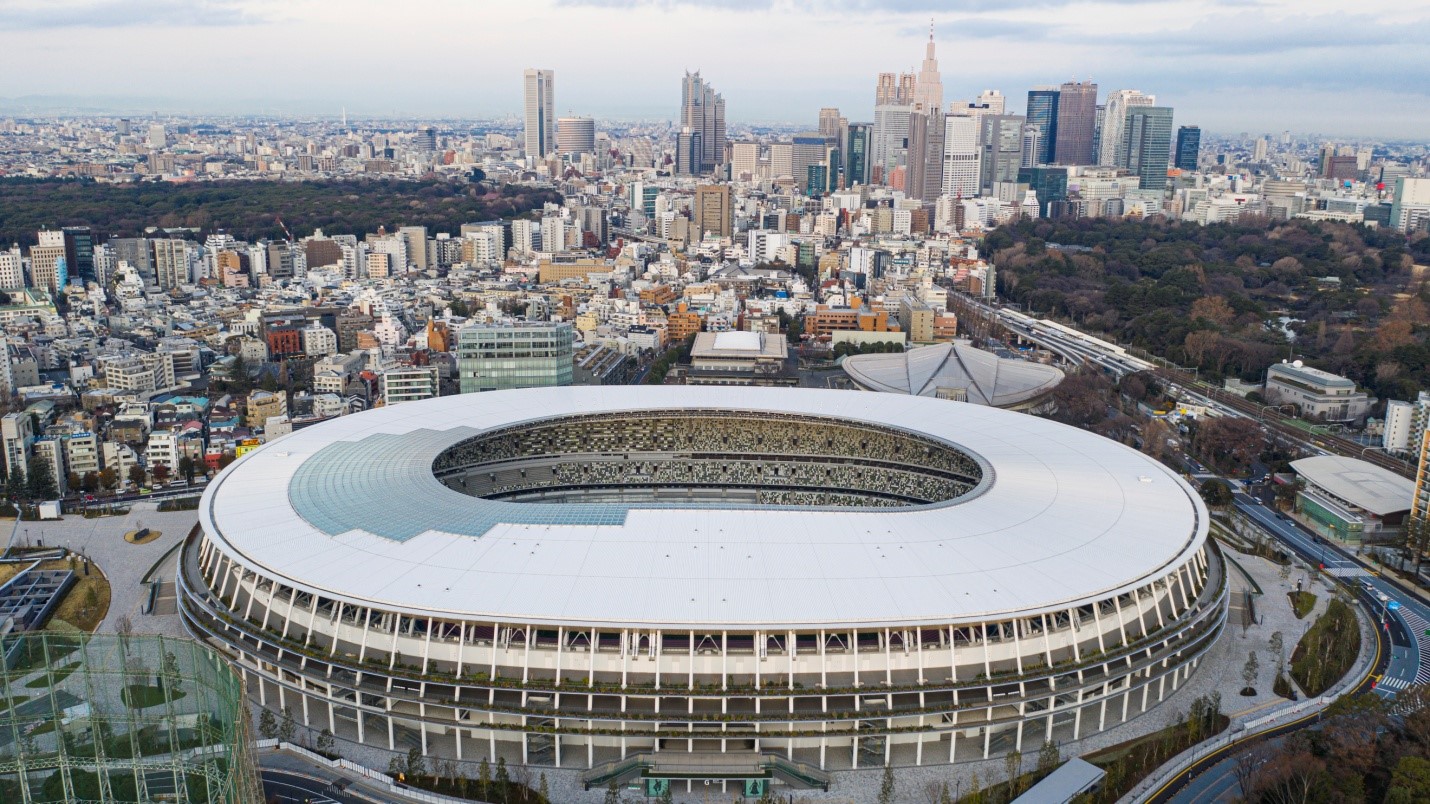 Olympic Stadium, Tokyo
In 24 January 2014, the organizing committee of the Tokyo Olympics was launched by former Japan's Prime Minister, Yoshlro Morl as organizing committee President, and the organizing committee was composed of members from various organizations including, the Tokyo Metropolitan Government and the National Government, the Japanese Olympic and Paralympic Committees
The Games of Tokyo Olympics 2020 held from 23 July till 8 August 2021 that was originally scheduled to take place from 24 July to 9 August 2020 and was postponed in March 2020 due to the COVID- 19 pandemic and was rescheduled in 2021, followed by the Paralympic Games Tokyo 2020 and that will be held from 24 August until 5 September.
The Olympic Stadium, Tokyo:
In February 2012, it was announced that the Old National Stadium, Tokyo would undergo a ¥100 billion renovation for the Rugby World Cup in 2019 and the Summer Olympics 2020.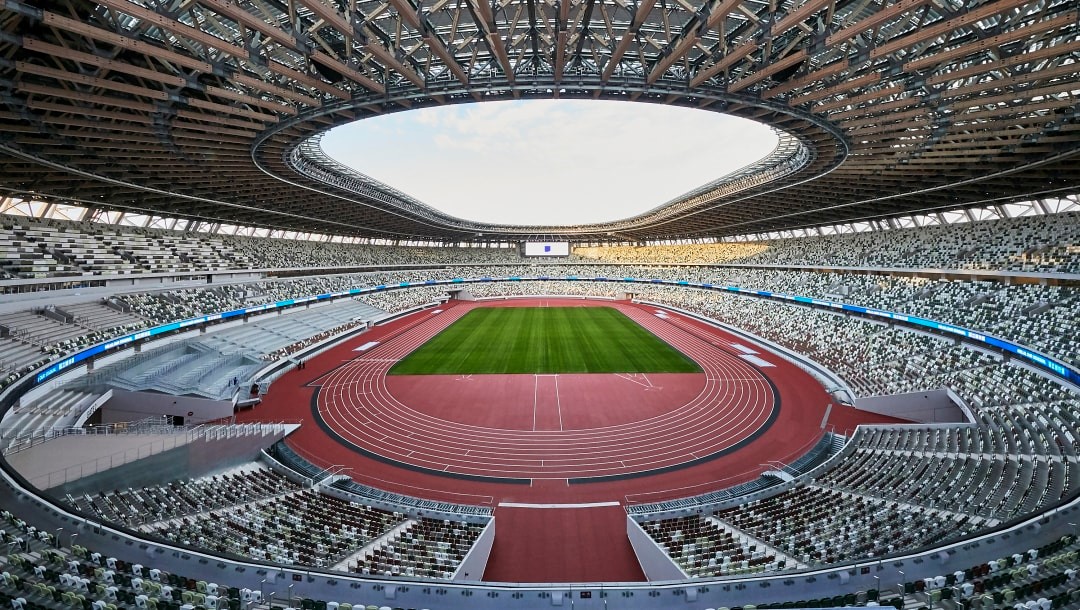 Reconstructed National Olympic Stadium
The National Stadium is the Main Stadium for the Tokyo Olympic Games 1964 and is rebuilt as a new stadium with more capacity and beautiful infrastructure for the Tokyo 2020 Olympic Games. It is used as a multipurpose stadium and is situated in Kasumigaokamachi, Sinjuku, Tokyo, Japan. This stadium also serves as a main stadium for the Opening and closing ceremonies for the Tokyo 2020 Games. It is also used as the venue for Track and Field athletics events.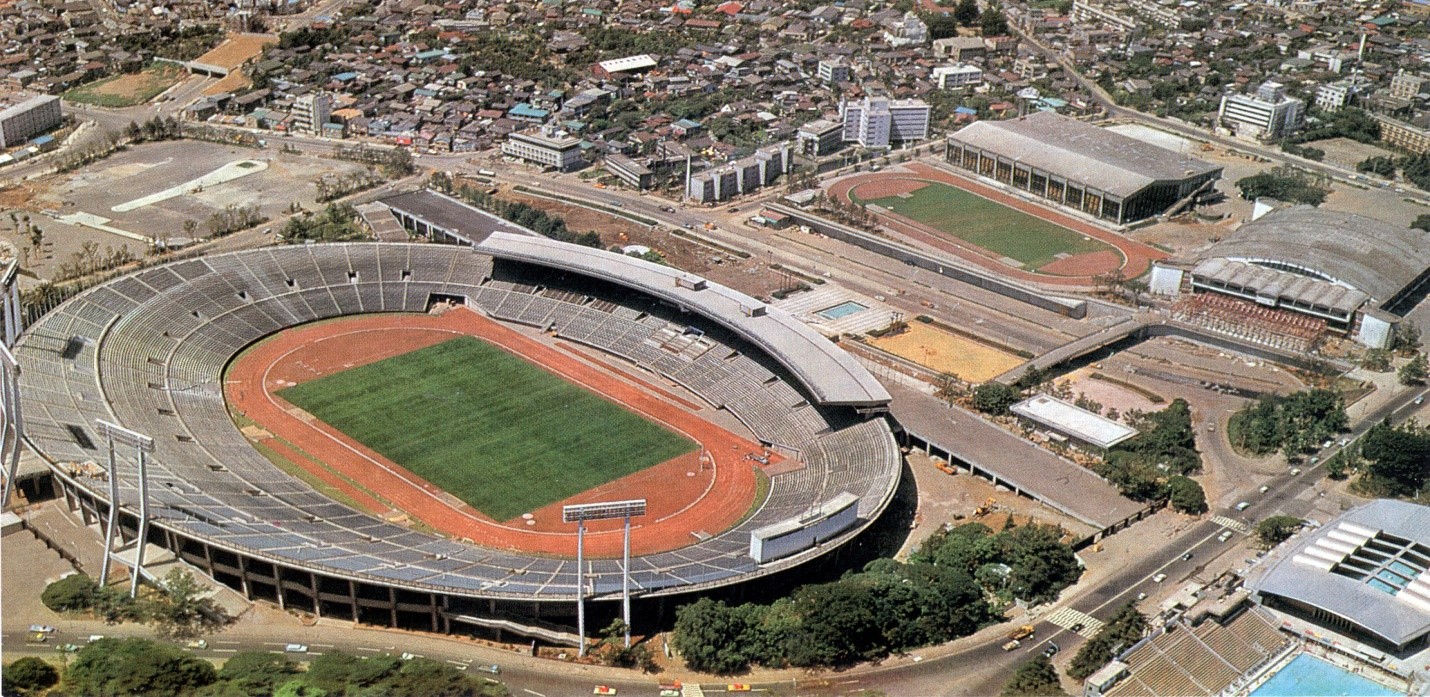 1964 Summer Olympics National stadium
The old stadium was demolished in 2015 and the new stadium was scheduled to be completed in March 2019. On August 2015, the Japan Government released new standards for the reconstruction that would be expandable from 68,000 seats to 80,000 through the temporary seats over the athletics track and the capacity is lessened to 57,750 for adding more handicap accessible seating for the Paralympics. The inauguration of the New Stadium took place on 21 December 2019.